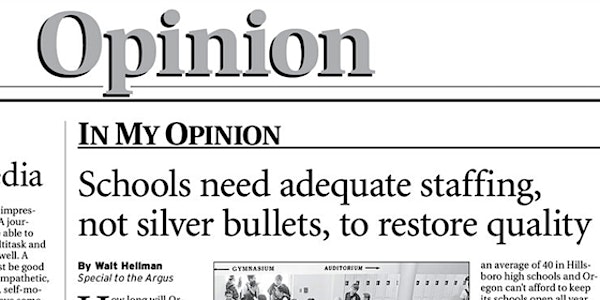 How to Write an Op-ed (Academic & Research, 22/2/22)
How to write an Oped - Academic & Research Staff
About this event
This event has been opened to all researchers and academics. Assistant Professors (in particular year 3) on the Development Programme will be prioritised for places.
How to write an Oped
How to write an Oped - The Oped is usually longer than a regular letter to the editor. It is often written by a subject matter expert and is an example of an instance when a freelancer produces copy as a ghostwriter under someone else's byline.
A guide to understanding and writing an Oped.
Starting and Finishing, and where to put the key points.
Using an active voice in writing.
Focus on the audience.
This Master Class will be delivered by Tom Molloy, Director of Public Affairs and Communications and Catherine O'Mahony, Media Relations Officer.
After you register you will be sent a calendar invite with a Zoom link so you can access the training online.If you have any questions email staffdev@tcd.ie
Data Protection legislation, specifically the EU General Data Protection Regulation and Data Protection Acts 1988-2018, safeguards the privacy rights of individuals in relation to the processing of personal data. The data collected in this instance will be processed for the stated purposes only and deleted when no longer required. For further information on data protection compliance at Trinity College please see https://www.tcd.ie/info_compliance/data-protection/.