How Tradition Informs Contemporary Making Webinar
About this event
This webinar will include speakers such as keynote speaker and award-winning fashion designer Natalie B. Coleman, along with Aisling Clancy Education Manager of DCCI. Aisling will highlight a selection of work by recent DCCI graduates who produced contemporary pieces for InForm. A two-year long collaborative project between the National Museum of Ireland – Decorative Arts & History and DCCI. Speakers will reflect on how traditional making techniques can be an expression of culture & tradition and how it can influence contemporary craft & design practice. Free Zoom event.
Natalie B. Coleman launched a collection of clothes entitled "Sisters" in collaboration with the United Nations Population Fund (UNFPA). Traditional techniques such as lacemaking, weaving, knitting and hand-embroidery were used in the collection. An exquisitely embroidered bridal gown featuring Carrickmacross lacework on the sleeves. Natalie worked with a team of skilled craftspeople including Carrickmacross Lace makers Marion Egan and Theresa Kelly, embroidery expert and designer Jill de Burca, and knitted textiles designer Katie Hanlan.
Natalie produced a contemporary and thought-proving collection which was featured at London Fashion Week. It embodied cutting-edge fashion embellished with traditional making skills.
On the day of the event you will receive a Zoom link to join your online workshop. If you have any questions please email events@ndcg.ie.
Please note that this event will be recorded. GDPR: The recording and your details will be held securely for the purposes of the project in line with Design & Crafts Council Ireland policy, and will not be shared with any other person/agency.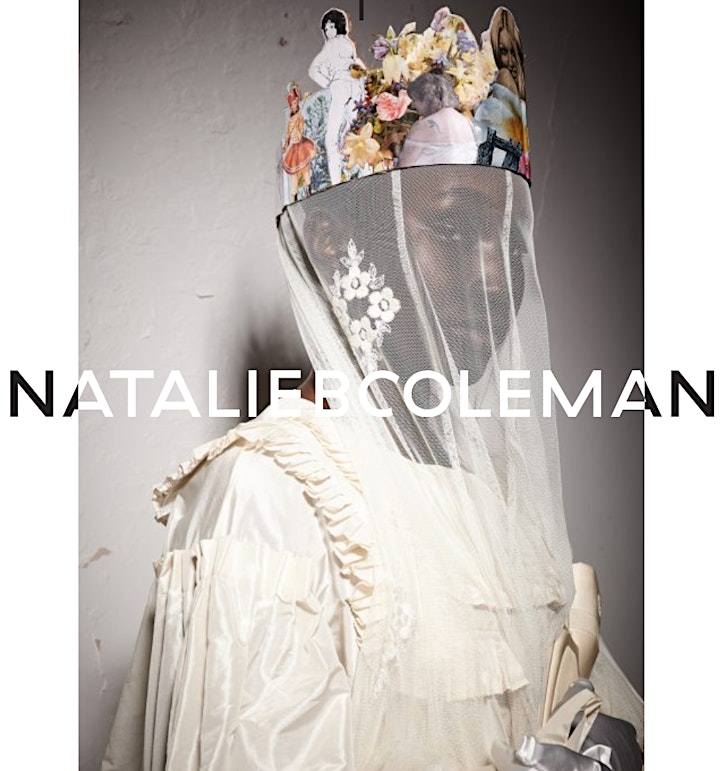 The "Keep Well" campaign is part of the Government's Plan for Living with COVID-19 to promote individual and community resilience.
DCCI & NDCG will focus on the campaign's strand 'Switching off and Being Creative'.
This programme encourages people at home to 'switch off, be creative, and to learn something new'. It offers people of all ages and abilities an opportunity to engage with a series of online creative activities, and onsite activities at public locations (where possible within COVID-19 guidelines) all designed to promote wellbeing and resilience during COVID-19.
6th - 11th April 2021
European Artistic Crafts Days (EACD) were created in 2002 upon the request of the French government to derive value from the nation's enormous intangible assets as a way to highlight its living heritage.They are organised by the National Institute of Arts and Crafts (INMA) in France.
Due to the success of these days in France, they now take place across Europe on the first weekend in April.
Watch a video HERE on how to highlight our European cultural heritage.