How We Make the Decisions That Matter

Tuesday, 22 January 2019 from 13:00 to 14:00 (GMT)
Event Details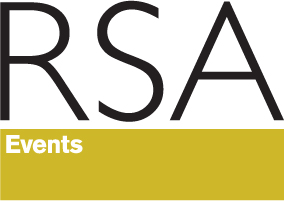 How We Make the Decisions That Matter
Tuesday 22nd January 2019
1.00pm - 2.00pm
8 John Adam Street, London, WC2N 6EZ
What links 17th century urban planning and contemporary artificial intelligence? 

We've heard a lot in recent years about the science of quick-thinking, intuitive choices. But what about more consequential decisions, the ones that affect our lives and societies for years, or centuries, to eat? Our most powerful stories revolve around these kinds of deliberative decisions: where to live, whom to marry, what to believe, whether to start a company, how to end a war.
Bestselling popular science author Steven Johnson fuses cognitive science, social psychology, military strategy, environmental planning, and great works of literature to shed light on the nature of long-term decisions. I have visited the UK to argue that we should choose better when we break out of the myopia of single-scale thinking and develop methods for considering all the factors involved. There is no one-size-fits-all model for the important decisions that can alter the course of a life, an organization, or a civilization. But we can approach these choices more effectively, and appreciate the subtle intelligence of choices that shape our broader social history.

  #RSADecisions

When & Where

Great Room
The RSA
8 John Adam St
WC2N 6EZ London
United Kingdom


Tuesday, 22 January 2019 from 13:00 to 14:00 (GMT)
Add to my calendar
Organiser
For more than 200 years, the RSA has provided platforms for leading public thinkers. That tradition lives on in our free events programme.

Browse our distinguished and diverse roll call of past speakers. Missed an event that you were interested in? Don't worry you can listen to the podcast or watch the video.
What can I expect when I attend your events?

Our events typically last between one hour and one hour fifteen minutes, the speaker or speakers will present for the first half of the event before we open the debate up to you in the audience. You are welcome to ask a question or make a comment but please try to be concise and to the point so other members of the audience can get involved in the discussion too.

All of our events are audio and video recorded and are made available on our website to watch and listen to again. Please be aware that by attending our events you may be visible in the audience in photos or in the video of the event, and if you ask any questions these are likely to feature in our podcasts.
Your Privacy
The information you provide when registering for an event will be retained by the RSA and will be used to record attendance at the event. To understand more about how the RSA uses your data, please see our Privacy Policy.