HR 2020 - CIPD Ireland Southern Region

Wednesday, 15 March 2017 from 18:00 to 19:15 (GMT)
Event Details
CIPD Southern Region committee are delighted to welcome our members to join us for our next event 'HR 2020' at Cork Institute of Technology on Wednesday, 15th March, 2017 @ 6pm.
Conor O'Connell
Chartered FCIPD, Regional Director, CIF – Employee & Industrial Relations


Jennifer Cashman
Assoc CIPD, Partner, Ronan, Daly, Jermyn Solicitors - Legal Landscape


Dr. Deirdre O'Donovan
Academic CIPD, PhD., Lecturer, CIT –  HR Learning


Paul Kent
Assoc CIPD, Senior Training Specialist, PepsiCo Ireland – Flexible Working
Our host for the event will be Charlie Dolan, Chartered FCIPD.

A new format for CIPD Southern Region, following a brief presentation from each Speaker on their area of expertise; Charlie Dolan will host an interactive session between the four speakers and the audience, focussing on the future of HR into 2020 and beyond. Do come along and take part in the discussion. We welcome questions from members for our panel of Speakers, please email them to us by the closing date below and we will try to accommodate as many as possible on the night. 
Closing date for bookings is Monday 13th March, 2017 at 12 noon.
Refreshments will be served and Parking is available on site.
If for any reason you find you cannot attend after you have booked, please let us know asap, so we can allocate your place to another member.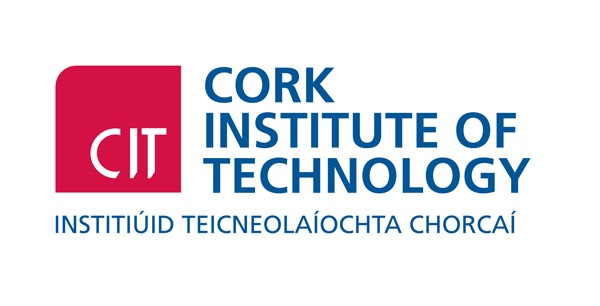 We look forward to meeting you all there.
Speakers Headshots & Bios: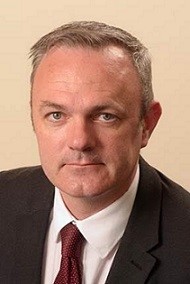 Conor O'Connell, Regional Director, Construction Industry Federation

Conor joined the CIF in 2001 and became Director of the Southern Region of the CIF in 2015. He is responsible for CIF Policy Development in the Southern Region. Previously he specialised in areas of Industrial and Employee Relations as well as the delivery of CIF Services to members from the Cork office. Conor is a Secretary of CIF Branches in the Southern Region and various other regional committees. He represents the industry and its policy issues across a wide spectrum of stakeholders including Government Departments and Agencies, Politicians, Local Authorities and various Regional Agencies. Conor is also responsible Public Relations for the industry in the Southern Region. He has extensive experience, across the range of employment law, representing employers in the Employment Appeals Tribunal, Rights Commissioner, Labour Court, Labour Relations Commission, The Equality Tribunal and now the Workplace Relations Commission. He also represents members through the industry's dispute resolution procedures and has resolved many high profile Industrial Relations disputes. Conor held the role of Chairman of CIPD's Southern Region committee and currently holds the role of Vice-Chair. He is a Fellow of the Chartered Institute of Personnel & Development.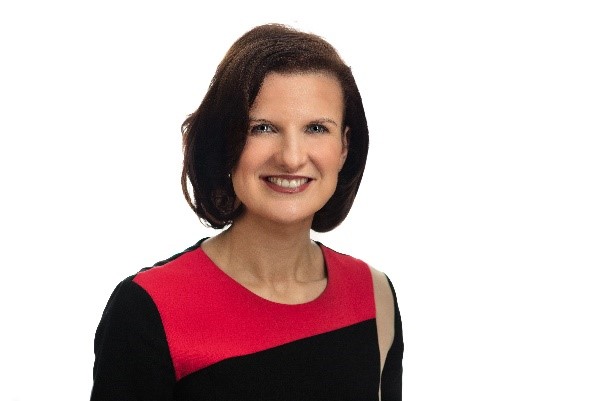 Jennifer Cashman, Partner, Ronan, Daly, Jermyn
Jennifer heads up the Employment Team and has considerable experience in advising and guiding clients on the practical application of all aspects of employment law. She has led and grown the firm's Employment Team to its current position as one Ireland's largest and most reputable. Jennifer has a particular interest in the area of talent acquisition and has over the last year partnered with some of Ireland's leading recruitment companies to speak on issues such as agency workers, recruitment and social media. She has also spoken widely on the introduction of the recent "whistleblowing" legislation and in fact, successfully defended the first Circuit Court injunction application taken under the new Act earlier this year. Jennifer is an established member of the Law Society's Employment and Equality Committee. Jennifer graduated from UCC in 1993 with a BCL and went on to graduate from the same University in 1994 with a Master's Degree in Law. She was admitted to practice in 1996 and holds a Diploma in Employment Law from UCD. She is a member of the American Chamber of Commerce HR Best Practice Working Group and the Chartered Institute of Personnel and Development (CIPD).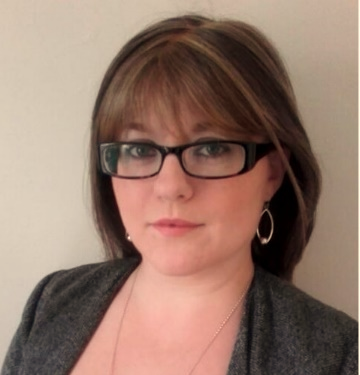 Dr. Deirdre O'Donovan, PhD. Lecturer, Cork Institute of Technology
Dr Deirdre O'Donovan is a lecturer in Human Resource Management, and a research supervisor, in Cork Institute of Technology. She is also course coordinator for the Full Time and Part Time Master of Arts in Human Resource Management. Previous research interests focussed on National Culture and Performance Management, while her current research interests are primarily rooted in Industrial/Organisational Psychology, Inclusion and HRM.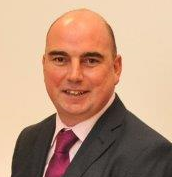 Paul Kent, Senior Training Specialist, PepsiCo
Paul Kent is a Graduate of the Human Resource Management Masters Program (MA. HRM) at Cork Institute of Technology (CIT) 7and is an Associate member of CIPD. He is a training professional with over 15 years experience, currently working as a Senior Training Specialist with PepsiCo where he leads the Technical Training Program for a global network of 15,000  associates taking almost 100,000 hours of learning each year via Instructor Led Training, online programs (eLearning), virtual training programs and experiential programs. Paul has completed his dissertation on Flexible Working and the impact of Flexibility on the Worker and the Workplace and in September 2016, presented a paper on this topic to the Irish Academy of Management at their Annual Conference.
Please note:
Professional photography and video production may be taking place at the event and these images may be used on future promotional materials for CIPD. Please note that by attending the event, you are giving your consent for your image to be used on any CIPD promotional materials.
For your security and peace of mind, CIPD and its subsidiaries will not supply your details to any organisation for marketing purposes. By submitting this request you confirm that you agree to the use of your information as set out in CIPD's privacy policy. We reserve the right to include your name in a list of delegates at the event.
Non-members may click here to sign up to receive our e-newsletters which will keep you up-to-date with HR news in Ireland as well as CIPD Ireland events and survey research.
When & Where

Cork Institute of Technology
Room T101, Tourism & HospitalityBuilding
Bishopstown Campus
Cork
Ireland


Wednesday, 15 March 2017 from 18:00 to 19:15 (GMT)
Add to my calendar