Description
HR Analytics: A Practical Guide
"An overview how to analyse HR Data and the impact it can have on driving the HR Agenda"

There is much discussion about People Analytics, it's alleged benefits for the organisation, and its potential to elevate the standing of Human Resource teams.
The question on the lips of many human resource professions is 'How do we do it?!'.
This session aims to give a practical overview of what People Analytics is, what different levels of application are appropriate, and in which contexts. With the challenge of understanding possible gender pay gap to the forefront of our minds, this session will show how People Analytics can be used to help describe the status-quo, predict trends, and prescribe appropriate corrective action; all of which, will ultimately support your HR agenda.
Speaker:
Triona Bartholin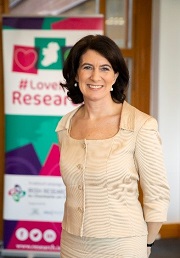 Research gratefully funded by a Government of Ireland Postgraduate Scholarship.
Triona has over 25 years' experience in Human Resources and Training, working at a strategic level in the hospitality and manufacturing sectors. Her work achievements have been recognised by the Chartered Institute of Personnel Development for 'Human Resource Leadership and Innovation' and also by the Irish Hospitality Institute as 'Human Resource Manager of the Year'.
She is currently undertaking a PhD by Research at Waterford Institute of Technology in the area of People Analytics, having recently graduated with a First Class Honours Master of Business in Lean Enterprise Excellence. Her research into the application and adoption of People Analytics in manufacturing companies in Ireland was recognised by the Academy of Management Human Resources Division International Conference in January last year where she won the Best Student Paper. She has most recently been awarded a Government of Ireland Postgraduate Scholarship through the Irish Research Council to further research into the adoption of People Analytics.

Also, we'd like to give huge thanks to our sponsor CR Payroll Solutions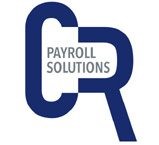 Parking availability? Lots of free parking available
Cancellation policy: Please cancel your ticket if you are not attending

Please Note
Professional photography and video production may be taking place at the event and these images may be used on future promotional materials for CIPD. Please note that by attending the event, you are giving your consent for your image to be used on any CIPD promotional materials.
For your security and peace of mind, CIPD and its subsidiaries will not supply your details to any organisation for marketing purposes. By submitting this request you confirm that you agree to the use of your information as set out in CIPD's privacy policy. We reserve the right to include your name in a list of delegates at the event.
Non-members may click here to sign up to receive our e-newsletters which will keep you up-to-date with HR news in Ireland as well as CIPD Ireland events and survey research.