HR Data Analytics - SITE VISIT - CIPD Southern Region Event

Wednesday, 15 February 2017 from 18:00 to 19:30 (GMT)
Event Details

SITE VISIT
Topic: HR Data Analytics
CIPD Southern Region Committee are delighted to welcome members to our next event which is a SITE VISIT sponsored by Trend Micro, Cork Business & Technology Park, Model Farm Road, Cork at 6pm on Wednesday, 15th February, 2017. Speaker: Marianne Lee, Director of HR & Analytics with an introduction by Norma O'Callaghan, VP, Finance & Operations.
We are in the age of the People Economy. Talent is the number one asset a company has. The organisational challenge now is how can we get the best out of our talent investments in such a competitive environment? Data insights and the stories it can tell are fast becoming an essential transformation catalyst in this new economy.
Listen to Trend Micro's story of our journey over the last 5 years in how we have been building our analytics foundations, establishing a data-driven culture within the traditional organisation silos, and more recently injecting talent analytics into business conversations to challenge the status quo.
We expect this event to be popular, so book your place now.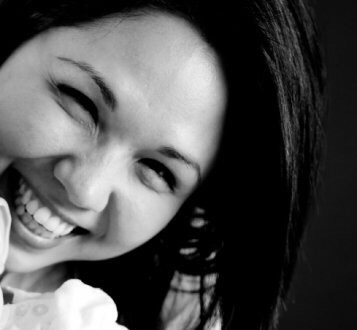 Marianne Lee
Lover of Change. Analytical. All Things People. Organiser. Communicator. Data Nerd. Techie Friend. Mother & Wife. Too Many Hats to Count. Over the last 20 years, Marianne has worked in the multinational tech sector across the globe, in a variety of roles focused around organisational transformation. In the last 7 years, she has held leadership positions in IT, Finance, Business Intelligence, and most recently HR.
Sponsor Bio: Trend Micro
As a global leader in IT security, Trend Micro develops innovative security solutions that make the world safe for businesses and consumers to exchange digital information. With over 25 years of security expertise, we are recognized as the market leader in server security, cloud security, and small business content security.
The company established its EMEA Operations Centre in Cork in 2003, and employs approximately 250 people across the following functions: Centralised Sales, Technical Support, Customer Operations, Information Services, Financial Services, Human Resources and Corporate Social Responsibility.

Please Note:
Professional photography and video production may be taking place at the event and these images may be used on future promotional materials for CIPD. Please note that by attending the event, you are giving your consent for your image to be used on any CIPD promotional materials.
For your security and peace of mind, CIPD and its subsidiaries will not supply your details to any organisation for marketing purposes. By submitting this request you confirm that you agree to the use of your information as set out in CIPD's privacy policy. We reserve the right to include your name in a list of delegates at the event.
Non-members may click here to sign up to receive our e-newsletters which will keep you up-to-date with HR news in Ireland as well as CIPD Ireland events and survey research.
Do you have questions about HR Data Analytics - SITE VISIT - CIPD Southern Region Event?
Contact CIPD Ireland
When & Where

Trend Micro
Cork Business & Technology Park
Model Farm Road
Cork
Ireland


Wednesday, 15 February 2017 from 18:00 to 19:30 (GMT)
Add to my calendar