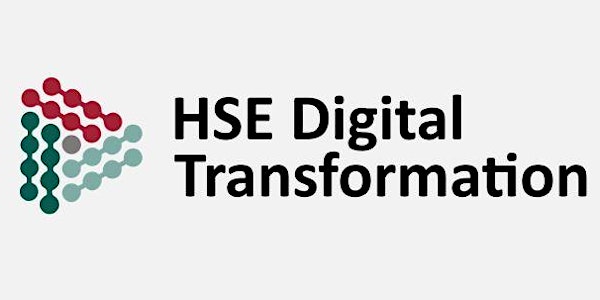 HSE National Digital Health Innovation Lab - Digital Health Transformation
National Digital Health Innovation Lab - Ireland Digital Health Transformation Strategy
About this event
Event Update:
The conference will kick-off at 9:00am sharp. We will circulate to all registered attendees the latest agenda and online details for you to join.
*Note: We had sent direct invitation to those who will be attending in-person to the conference.
We look forward seeing you in this hybrid-event.
Comprised of leading digital health entrepreneurs, corporate leaders, clinicians, patients, academics and others the charter of the steering group is to agree, align and accelerate Ireland's Digital health Strategy and Action plan – Stay Left, Shift Left – 10X.
The challenge to transform the Irish Healthcare system is too large to be left to the HSE or Department of Health alone. By combining the intellect, assets, energy of digital health leaders and organizations in Ireland and abroad we plan to enable Ireland to leap frog in both the digital health and overall health maturity. At the core of the strategy is the concept that digital technology provides an opportunity to provide 10X innovations or improvements, doing healthcare 10X better, faster, cheaper and increased capacity.
All members of the DHLSG have agreed to 10 key principles which will underpin the stewardship and execution of the National Digital Health Strategy. The overall direction for the multi-year implementation will in part be guided by the Digital Health and Wellness Capability Maturity Framework being developed by the HSE, Maynooth University, Medtronic, Roche, Cisco, Huawei, Legato Health and others, with funding support from IDA/Enterprise Ireland.
Additional we will present big names as part of our Partnership Portfolio and Living Labs demo. 
Confirmed speakers include:
Paul Reid, CEO, HSE
Prof. Martin Curley, Director, Digital Transformation, HSE
Myles Murray, CEO PMD Solutions Ltd
Maeve McGrath,Head of Healthcare Innovation, Roche
Dr. Mohammad Al-Ubaydli CEO, PKB
Dr. John Sheehan, Radiologist, Clinical Director, Hermitage Clinic
Dr.Ann Shortt, Emergency Consultant/Chief Medical Officer, Full Health Medical
Brian Jordan, Head of Innovation, Cisco Ireland
Final Agenda & Speakers to be released late February