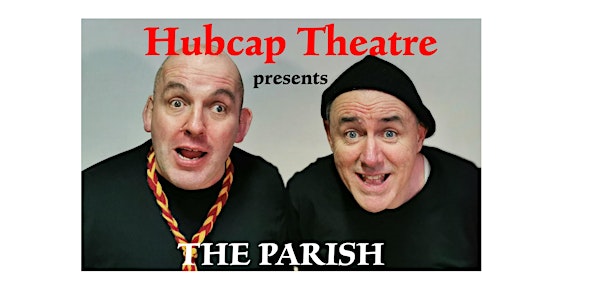 Hubcap Theatre presents THE PARISH
The Parish is a hilarious light comedy where two actors bring to life a range of characters that can be found in every rural community.
When and where
Location
Gealach Gorm Theatre Kill Co. Waterford Ireland
About this event
Mary and Mary, two endearing elderly ladies welcome the audience and set the scene for a riot of fun and drama within a story of treachery in their local parish. The story then unfolds In this hilarious comedy, a scandal shocks the community. But ultimately the powerof friendship and community prevails.
Through a series of scenes played out by fourteen different characters. These include the pompous priest, the local gossip monger, the yummy mummies who have moved from the city, an overzealous GAA parent, the annoying old fella on the sideline of the Junior B hurling match, and the two golfers who are constantly outdoing each other with banter. Through this chorus of colourful characters, the story unfolds of a dastardly deed that has ripped the parish apart. But despite this scandal, this delightful comedy highlights and celebrates the power of friendship and community.
Audience reactions;
"The Parish is absolutely hilarious and makes for a great night out!"
"These two are an amazing combination, a night of fun & laughter. Don't miss it!"