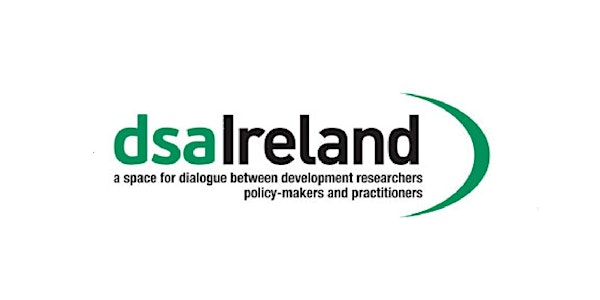 Humanitarian Research Learning Series - Institutional and Funders' Panel
The first event in DSAI's Humanitarian Research Learning Series covering how institutional funders see best practice and strategic research
About this event
DSAI's Humanitarian Action Study Group is hosting a series of learning events aiming to support and facilitate high-quality research, exchange of ideas, relationship-building and networking among the academic and practitioner community working on humanitarian action and in humanitarian contexts in Ireland.
The first event in this series is an institutional and funders' panel, to support researchers and humanitarian actors in developing a better understanding of what constitutes valuable, strategic research from different institutions' and funders' perspectives.
The event will include a short introduction from each speaker on the role of their institution in supporting / coordinating research on humanitarian issues, international development and global challenges;
Followed by a discussion and Q&A from attendees on good practice in research, strategic partnerships and effective leveraging of evidence for learning.
Speakers include:
Mary McCarthy, Policy Lead - Research, Development Cooperation and Africa Division, Department of Foreign Affairs and Trade;
Dr Eavan O'Brien, Assistant Director - Impact and Partnerships, Irish Research Council, Irish Research Council; and
Dr Stephen O'Driscoll, Challenge Research Manager (Lead – AI for Societal Good Challenge), Science for Society Directorate, Science Foundation Ireland.
Please register below in advance to receive a Zoom link to join.