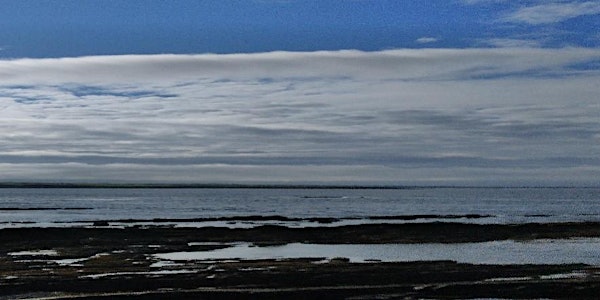 I go down to the edge of the Sea: A summer retreat weekend with Carol Barry
Event Information
Location
V95 E0W7
FCJ Spirituality House
Breaffy South
V95 E0W7 Spanish Point
Ireland
A summer retreat weekend by the sea with Carol Barry
About this event
"I go down to the edge of the sea..." Mary Oliver, Breakage
Carol Barry invites us to join her on a summer sea-side retreat by the edge of the sea; to consider "Leaving the house, I went out to see…" and remembering Jesus showed himself again to the disciples by the sea…"
(John 21:1;Summer Poem,Mary Oliver).
This summer retreat weekend will offer an opportunity for enhanced spiritual and physical well being and enjoyment. Carol will offer daily sessions of spiritual sustenance, alongside ample time for personal reflection, quiet, prayer and engagement with the scenic beauty of sea, sand and coastal air that surrounds the FCJ Spirituality House on the edge of the sea, "Jesus stood on the beach…JN21:4
Carol Barry as a Retreat Director and Lecturer in Spirituality, Biblical Studies and Theology has been involved in lay ministry for over 40 years(she was a permanent member of the Religious Studies and Religious Education Dept of DCU for 17 years up until 2016).While working primarily in Ireland ,she has also ministered abroad in Africa, Canada, England, New Zealand and in the United States. Carol has a special interest and expertise in enabling participants on her Retreats and Courses to look for, and recognise, the Voice and Movement of God in their own life stories, in the light of the texts of Sacred Scripture and ,the wonders of our natural world. Carol is a facilitator of Deep Talk Stories for The Soul and Bibliodrama and engages in the Ministry of Spiritual Accompaniment.
This weekend retreat is available with residential and non-residential options.
Residential: Guests can stay at the nearby West Park Holiday cottages, a 5 min walk, just opposite the Armada Hotel. (Our house is available for day time events but not for residential in 2022 unfortunately). Breakfast is available at the cottage and lunch and dinner will be served at the retreat centre. The cottage is available from Friday eve to Monday morning to allow people a restful extra night by the sea if desired.
Cost Residential single room, 3 nights, meals and retreat: 250
Residential 2 people sharing a twin room,
3 nights, meals and retreat 390
Non residential. Fri eve - Sunday, lunches and dinners 150
It is not possible to attend discrete parts of this weekend. After you register to attend, you will be sent a form asking for dietary details, and about room sharing etc. If you have any concerns, please contact us on 087 447 9115 or info@fcjspiritualityhouse.ie. Thank you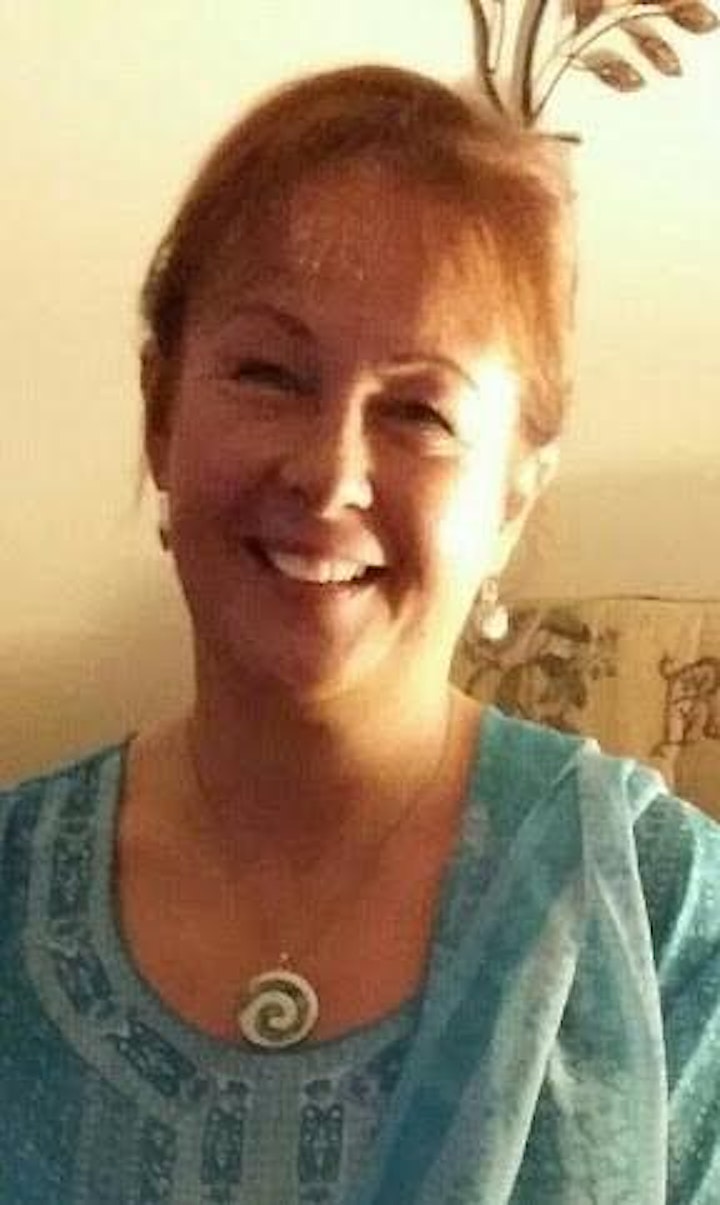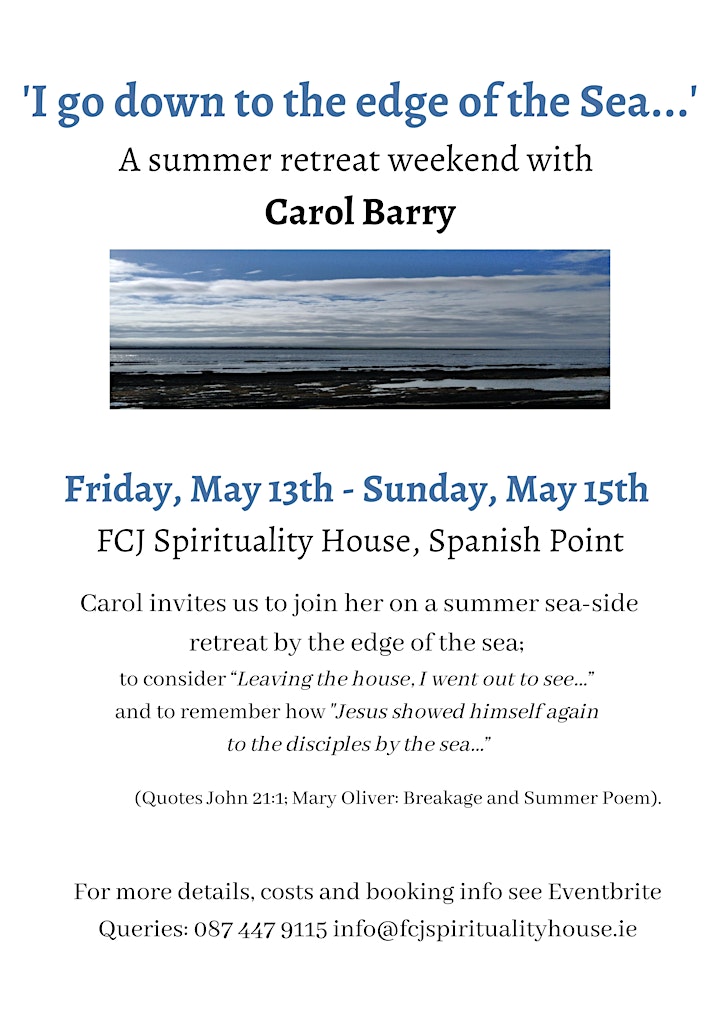 Date and time
Location
V95 E0W7
FCJ Spirituality House
Breaffy South
V95 E0W7 Spanish Point
Ireland