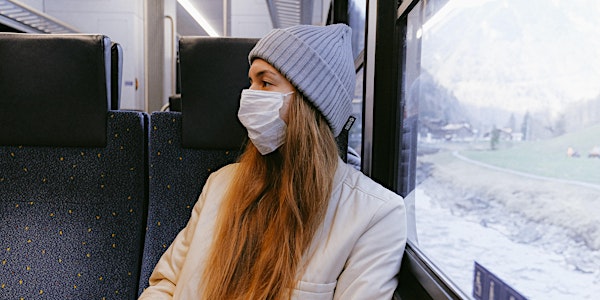 iCommunity Engagement Meetings: Recovery From The Covid 19 Pandemic
Open call to five themed consultation and discussion online events with Community and Voluntary sector stakeholders across the island.
About this event
Making a just recovery from the Covid-19? How can priority community issues such as mental health (particularly for young people) and the deepening societal and global inequality highlighted by the pandemic be given the attention they need as the public discourse moves on?
About This Series:
23 February: Developing The Island Economy and Social Enterprise
24 February: Delivering The SDGs Achieving a Just Transition to a De-Carbonized and Sustainable Island
3 March: Recovery from The Covid 19 Pandemic
9 March: Rural Connectivity & Sustainability
10 March: Digital Connectedness & Inclusion
Meeting our shared challenges through collaboration across the island of Ireland has been an effective strategy for organisations supporting communities across the island for many years. As the multiple challenges for communities and the global community deepen, there is an opportunity to respond by deepening collaboration. The Wheel and NICVA came together to create a programme of events to share practice and learn from existing work and develop new opportunities.
The aim of these initial meetings is to explore each of the five themes together and identify key stakeholders. We will ask relevant questions, such as, what a just recovery and just transition for a vibrant and sustainable future looks like, and how might rural connectivity, social enterprise development and digital inclusion be addressed for maximum impacts on an all-island basis.
The meetings are the beginning of identifying what approaches have worked for those collaborating with partners in Northern Ireland or the Republic of Ireland or for organisations that operate on an all-island basis.
Together we hope to find out what needs to be strengthened and what new approaches could be developed to increase effectiveness and remove policy and funding barriers.
The meetings will help design a pathway of sectorial engagement in the run up to 5 workshops that will yield 5 create reports that identify existing practice, challenges and barriers, and opportunities for future development.