Description
The School of Engineering in Trinity is running a series of summer camps for transition year students (i.e. those who have just completed TY) who are interested in finding out more about opportunities in computing and technology.
Students wishing to attend should have both the aptitude for, and intention to, study Higher Maths.
Content:
ICT and Society: learn how computers and technology can make the world a better place
Websites and Apps: learn how they work and how to build your own
Robots and Artificial Intelligence: learn how robots work and get to build them yourself
Making it Real: learn how we can use computers to help us develop, test and manufacture solutions to real world problems, from household products to assistive technology to medical devices
3D Printing: learn how we can design things on computer and watch machines print them – wood, plastic, metal and even living tissue
Neural engineering: learn how engineers can measure and understand what the brain is doing
Meet the Experts: meet entrepreneurs, engineers and computer scientists working in the field
The camps will take place in the Parsons Building, in Trinity College Dublin: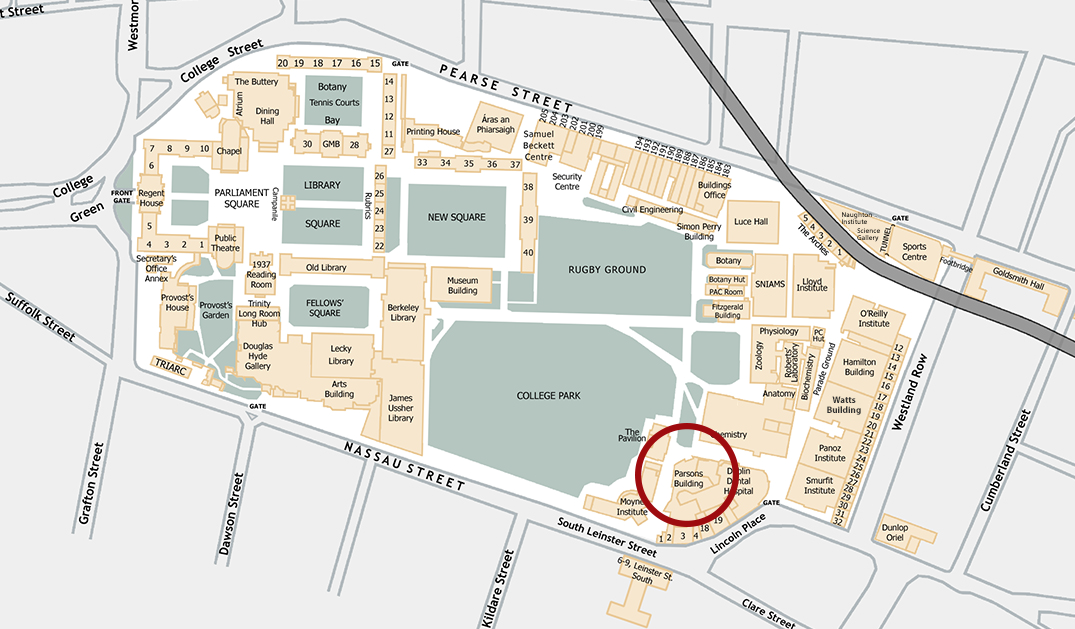 Please register and we will get in touch soon and send you the schedule by email!