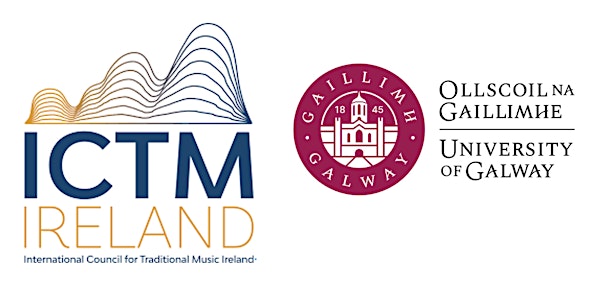 ICTM Ireland Study Day: Ethical Considerations in Music Research
Ethical Considerations in Music Research
About this event
This study day, aimed at postgraduate students, independent scholars and early career researchers, is designed to help participants develop of an awareness of and ability to identify potential ethical issues in musical research, and to devise strategies to deal with or negate them throughout the research process. The topic of diversity and inclusion within research will also be addressed in relation to ethics.
The study day begins with a brief overview of ethical principles fundamental to all forms of research. This is followed by a series of presentations where three panellists share their experiences of dealing with a range of ethical concerns in various research projects, that include Gendered Experiences of the Irish Music Industries, the EU HERA project FestiVersities and the IRC project Musical Futures in Ireland.
The second part of the study day involves participants workshopping research scenarios in small groups with the panellists. Participants are free to bring their own research scenarios with them or to work on proposals devised by the workshop facilitators.
Areas of expertise covered by the workshop facilitators include musicology; music education; popular music studies; music industry studies; festival studies; and music and anthropology. The panel will address a range methods of data collection and forms of data analysis that involve the consideration of ethics. These include ethnography, fieldwork, interviews, and online surveys, as well as qualitative and quantitative approaches to data analysis.
Schedule of events:
9.30 Registration & Welcome
9.45 Introduction to Ethics (Dr Ann-Marie Hanlon, University of Galway)
10.00 Ethics in Musical Research Panel followed by Q & A with Dr Sarah Raine (University of Limerick), Dr Gwen Moore (Mary Immaculate College), and Dr Ann-Marie Hanlon (University of Galway)
11.00 Coffee Break
11.30 Ethics Workshop
1pm Finish
There is no charge for this event.
Membership of ICTM–Ireland is not required to take part in this study day.
Please direct all queries concerning this event to Dr Ann-Marie Hanlon at ann-marie.hanlon@universityofgalway.ie.