About this Event
In February 2020 we're talking about changing spaces: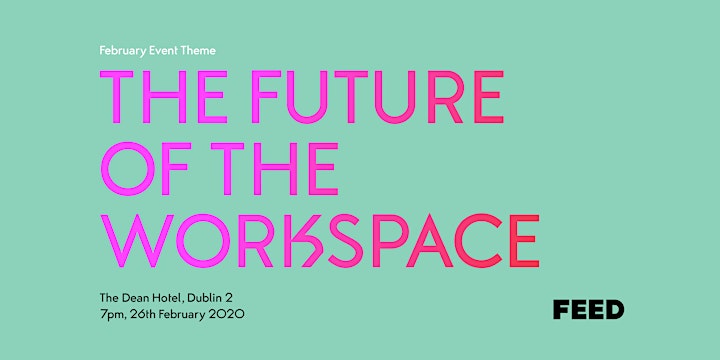 The way we work is changing. Work spaces are transforming, skills and standards are mutating, culture and expectations are shifting, and the robots are evolving. So where do we go from here?
Raphael Gielgen - prolific predictor of patterns in Swiss furniture powerhouse Vitra and Cillian Ó Mongáin - tech entrepreneur and product designer travelling all around the world without leaving his home on the Atlantic coast.
Chat with us live at The Blue Room, in the Dean Hotel Dublin to discuss the challenges and opportunities we face, and just what the story is, with the future of work.