Description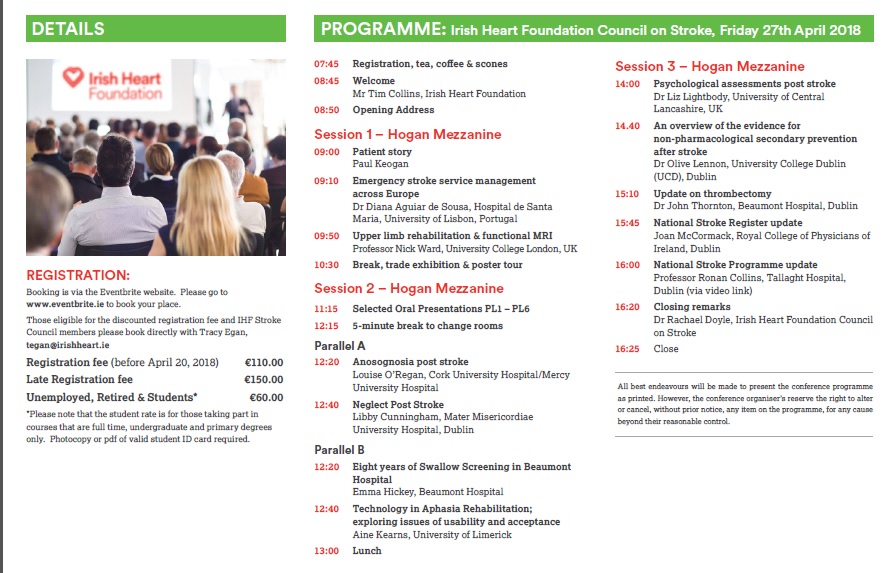 Irish Heart Foundation Council on Stroke 21st Annual Stroke Conference. For all professionals working in stroke care in Ireland. Please book early.
Discounted fees available for students*, retired and unemployed health and medical professional. Please contact the organiser directly for details - Tracy Egan: tegan@irishheart.ie
*Student rate refers to full time, undergraduate, primary degree courses only.