Event Information
Location
The Royal Irish Academy
19 Dawson Street
Dublin
Ireland
PUBLIC LECTURE: 6pm 18 May 2017 and IHTA SEMINAR: 9.45am 19 May 2017
About this event
PUBLIC LECTURE: 6pm 18 May 2017
and
IHTA SEMINAR: 9.45am 19 May 2017 
Public lecture by Professor Roger J.P. Kain, School of Advanced Study, University of London. 
PUBLIC LECTURE: Mapping Towns Through Time
6pm Thursday 18 May 2017
Speaker
Professor Kain is a leading cartographic historian and author of thirteen books on maps including one most recently, British town maps: a history (London, 2015), which is part of the larger British Academy Research Project, Catalogue of British Town Maps, directed by him. 
Among other posts, Professor Kain has served as Secretary and Chair of the Institute of British Geographers' Historical Geography Research Group, a founder-member of the Research Information Network Advisory Board and was a member of the Arts and Humanities Research Council from 2008 to 2014. For the British Academy, he was chair of the Human Geography and Social Anthropology Section, was founder chair of the Research Grants Committee, and served as Treasurer between 2002 and 2010. He is currently the Academy's Vice-President for Research and Higher Education Policy.
Respondent
Professor Keith Lilley is the chair of the Historic Towns Trust/British Historic Towns Atlas and a board member of the International Committee for the History of Towns. He is a professor in the School of Natural and Built Environment in Queens University Belfast and is an expert in interpreting historic landscapes, maps, and built environments, in particular using geospatial technologies. He has published widely on urban medieval life including Mapping medieval geographies (Cambridge, 2013) and has led online projects such as Mapping Medieval Chester and the Digital Atlas of Derry~Londonderry.
Chair
Professor Howard Clarke MRIA will chair the lecture. He is formerly of University College Dublin and a current board member of the Irish Historic Towns Atlas and a leading historian in medieval history. 
The lecture will also officially open the Irish Historic Towns Atlas Seminar that takes place on 19 May 2017, also in Academy House, on 'Mapping townscapes: comparative perspectives through the Irish and British Historic Towns Atlases'.
Attendance at both events is free, but booking is required for each to secure your place as it usually books out in advance of the RSVP date. 
IHTA SEMINAR
Mapping Townscapes: Comparative Perspectives through the Irish and British Historic Towns Atlases
9.45am Friday 19 May 2017
Early maps and town plans are vital sources in understanding townscapes and are used to create historical maps that form such an important element of all historic town atlases. In collaboration with the British Historic Towns Atlas/Historic Towns Trust (HTT), the 2017 annual seminar of the Irish Historic Towns Atlas (IHTA) focuses especially on historic and historical maps. The Mapping Townscapes programme begins with they above mentioned evening public lecture on Thursday 18 May 2017 by Professor Roger J.P. Kain. It is also free to attend, but booking necessary to secure your place. 
Looking at urban mapping in both Britain and Ireland across five centuries, the Mapping Townscapes seminar will open up new comparative perspectives on the Irish and British historic town atlases, as well as offer new insights into the past, present and future cartographic connections between our two neighbouring islands.
For the full programme, please click here.
In association with the Irish Walled Towns Network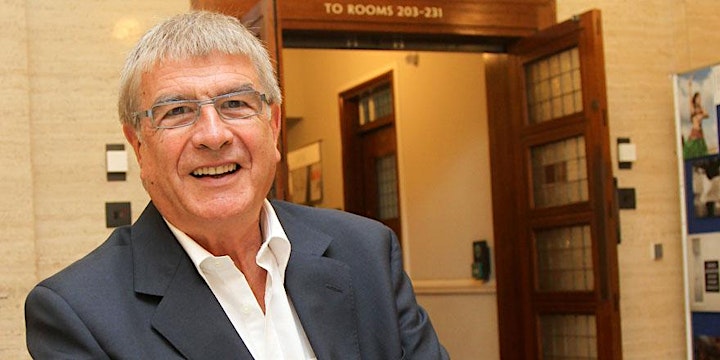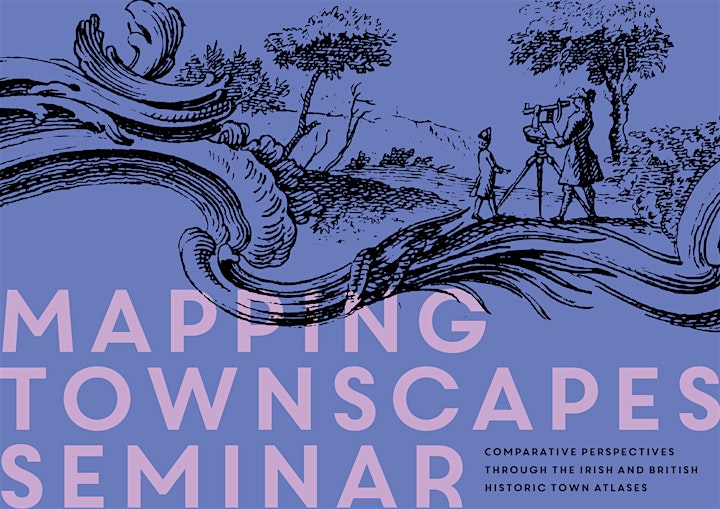 Date and time
Location
The Royal Irish Academy
19 Dawson Street
Dublin
Ireland