Description
Learn from the Social Media Leaders
over Breakfast
They say there's no such thing as a free meal but in this case - there is! Better still, we have secured two world-class social media practitioners to share their experiences and offer practical tips on implementing effective social media campaigns.
This event is likely to be booked out so we encourage members and IIA fans to Register Now.
A bit about our speakers: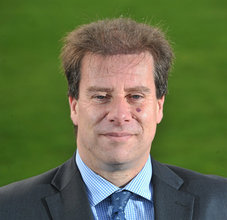 Mark Russell
Group Sponsorship & Social Media Manager at Aviva Ireland
"Utilising Social Media and Realtime Marketing in Sports Sponsorship – Creating an online event from an offline event"
Mark lead the strategic development of the Aviva Stadium sponsorship, for key asset partners to achieve brand and commercial outcomes. He continues to lead the management of key external partners and internal teams to deliver marketing asset strategy & annual business plans, including initiatives around event management, corporate hospitality and guest experience, on-field presence, asset management, Stadium 3D Experience, communication and measurement.
Mark and his team have won countless awards for their work in Sports Sponsorship, particularly for their promotion of the FAI Junior Cup Final and their now famous Aviva Fan Studio at Aviva Stadium. Social Media has been instrumental in their success of both as they lead the way in creating online events around what were traditionally solely offline events and bringing the match day experience to the public through live video and content across social platforms.

Ciamh McCrory
Head of Digital at Insight Consultants
"Social Media as a Sales Tool – How to get your social media platforms working for you and generate a ROI"
Ciamh McCrory is the Head of Digital Communications at Insight Consultants, an award winning and innovative communications team and also sits of the board of directors at the Irish Internet Association.

Known in the digital community as Ciamhie Mc, she brings a wealth of experience to Insight Consultants Online PR and Digital Marketing offerings, and is recognised as one of the most successful digital influencers in Ireland being listed by Her.ie as one of the "Top 50 Women You Should Know – Female Game Changers in Ireland" 2016, by Lovin Dublin as one of the "Top 50 People to watch in 2015" and by Media HQ as one of the "Top 5 PR Pros to connect with in 2016"as well as being a regular contributor on digital matters to TodayFM, KFM, Newstalk, Irish Independent, Irish Times, Sunday Business Post and is a regular panelist on TV3's Midday and Elaine shows. Ciamh is also a regular keynote speaker, most recently speaking at the National Sales and Marketing Summit, Sunday Business Post's Swipe Summit, Social Media Summit Ireland, Irish Blogger Conference and many more.
Successfully running her own Digital and Communications agencies, Ciamh has worked with an impressive array of clients from all forms of industries including government bodies, non-profits, film and television, entertainment and lifestyle, events, awards and festivals, tech start ups, sports, finance, fintech, legal and insurance, SME and multinational corporate organisations. Ciamh also lectured for over 4 years on Diploma in Social Media and Diploma in Digital Marketing, whilst Head of Digital Education at the European Institute of Communications.

Whilst at Insight Consultants, Ciamh has worked with a variety of clients, overseeing their digital communications and online PR, across hospitality, events, sport, tech, finance, legal, insurance, food and drinks, healthcare, pharma, not for profit, recycling, retail and more.
Join our community – let's do more biz!
Not a Member? Join our Community