The Institute of Irish Studies is hosting a one-day postgraduate symposium on the impacts of Brexit on Northern Ireland.
About this event
This is an interdisciplinary event bringing together research on identity, borders, nationalism, diplomacy and politics relating to post-Brexit Northern Ireland, organised by the Institute's Postgraduate Research Associates.
The sympoisum will be online via MS Teams and open to the public . Please register via Eventbrite and we will send you a link to participate.
Draft Programme (all times are BST):
10.00 - Welcome
10.15-12.00 Panel 1: Identity and Brexit (chair, Dr Janie Pow)
12.00-12.45 Lunch Break
12.45-2.30 Panel 2: Identity and Brexit (chair, Dr Lisa Whitten)
2.30-4.00 Panel 3: Britisn, Irish and European Politics and Brexit (chair, Dr Elodie Fabre)
4.00-5.00 Keynote: Dr Mary C. Murphy (University College Cork)
5.00-6.00 Networking
For more information, contact the symposium convenors Mylie Brennan (mbrannan36@qub.ac.uk) or Frances Neilson (fneilson01@qub.ac.uk)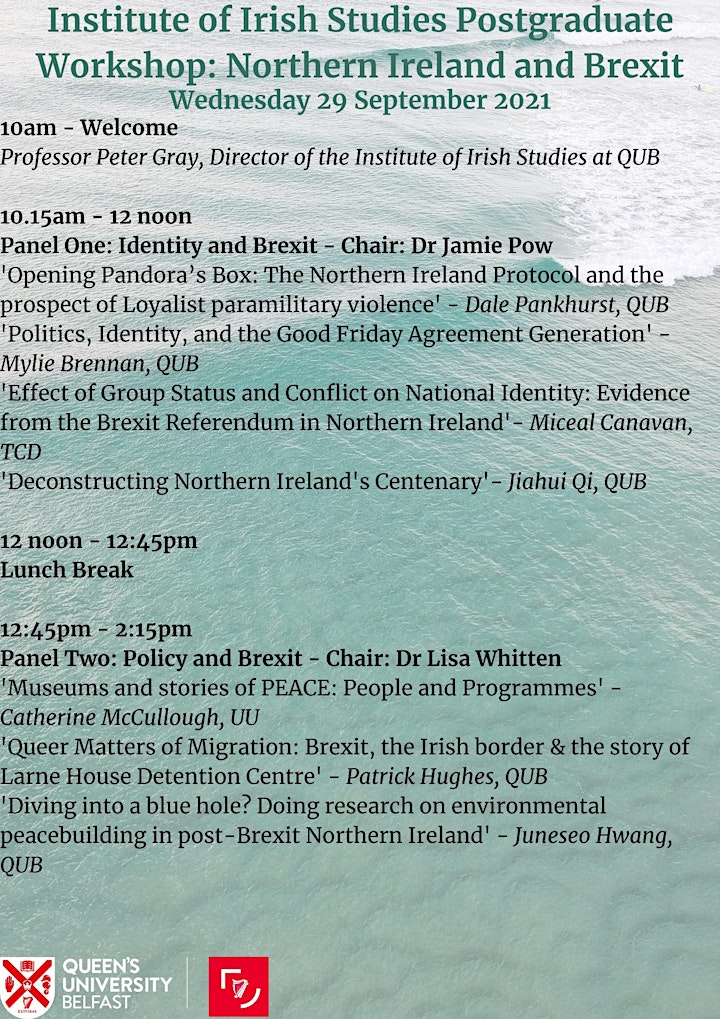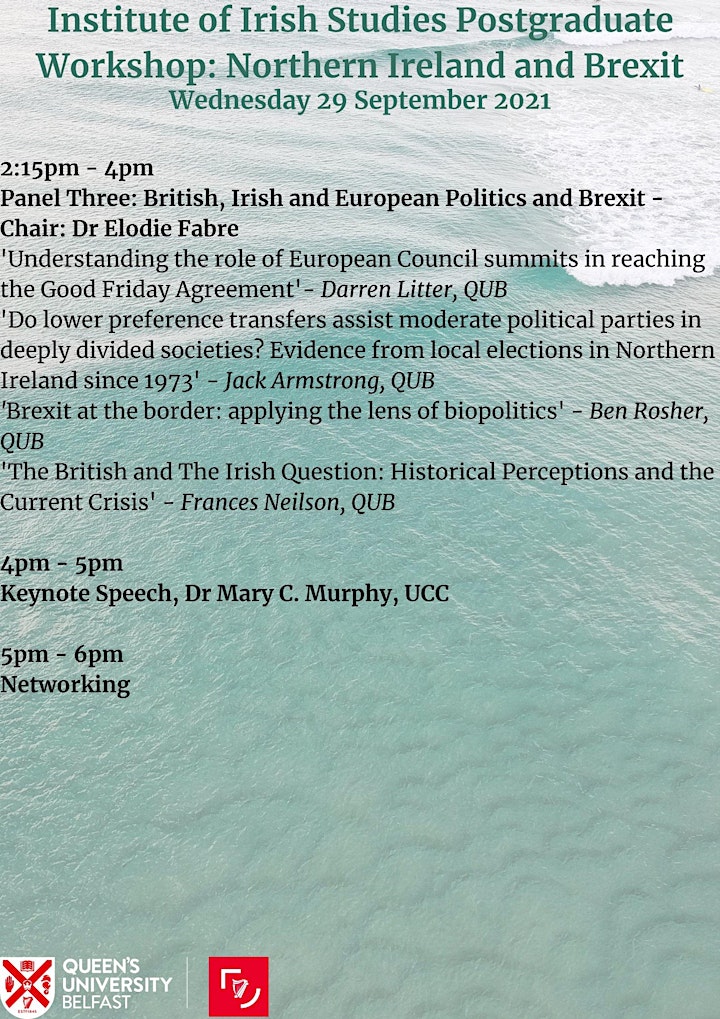 Organiser of IIS Postgrad Seminar: Northern Ireland and Brexit