Description
We invite you to this half-day seminar and discussion on image and public attitudes of homelessness and explore the implications these constructions have in shaping policy and service responses to homelessness in Ireland.
Please Note: RSVP IS ESSENTIAL DUE TO HIGH DEMAND
Images of Homelessness Event - RUNNING ORDER

09.30am : Registration + teas/coffees
09.45am: Welcome (Chair – Eoin O'Sullivan, Trinity College Dublin)
09.50am: Beth Watts, Heriot Watt University - "Navigating the ethics of responses to homelessness: intentions, impacts and innovation."
10.20am: Q&A
10.25am: Francesca Albanese, Crisis - "How to Create More Effective Messages on Homelessness"
10.55am: Q&A
11am: Tea & Coffee
11.20am: Panel Discussion (chaired by Eoin O'Sullivan, Trinity College Dublin) – Images of Homelessness in the Irish Context
Cormac Fitzgerald, TheJournal.ie – media perspective

Mike Allen, Focus Ireland – NGO perspective

Paula Mayock, Trinity College Dublin – including women into the debate
Followed by Open Discussion
12.30pm: End
This event would be of particular interest to those involved in individuals working in homeless services, fundraising, policy and research.
For all queries, please contact Sarah Sheridan - Research Officer, Focus Ireland at sarah.sheridan@focusireland.ie
---
Keynote Speakers: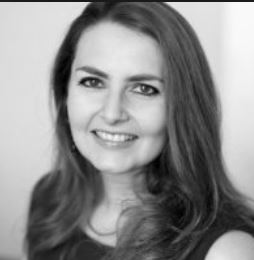 Dr Beth Watts is Senior Research Fellow at the Institute for Social Policy, Housing and Equalities Research (I-SPHERE), Heriot-Watt University. Her current work includes monitoring the impacts of welfare reform and the wider policy and economic context on UK homelessness via the 2011-2021 Crisis and Joseph Rowntree Foundation-funded Homelessness Monitors project and via the Economic and Social Research Council-funded Welfare Conditionality: sanctions, support and behaviour change project. She has a background in political and moral philosophy, and is interested in the application of philosophical tools in social and housing policy analysis. Beth completed her PhD comparing homelessness policy in Scotland and Ireland in 2013 at the University of York, and has previously worked at The Young Foundation, the Joseph Rowntree Foundation and Shelter.
Beth's presentation will consider the debate over the legitimacy of interventions seeking to respond to street homelessness. 'Socially controlling' measures that seek to change the behaviour of people sleeping rough are particularly controversial. At the same time, the 'non-interventionist' stance of some service providers offering 'no strings attached' food, clothes or washing facilities has been accused of perpetuating harmful street lifestyles. Moreover, in contexts where levels of visible rough sleeping are rising, community-led and (so-called) 'innovative' responses are often lauded by the media and general public in the absence of a clear understanding of their impacts.
Drawing on various tools provided by moral and political philosophy, a framework to structure and navigate this emotive, polarised and critically important policy debate will be offered for discussion.
.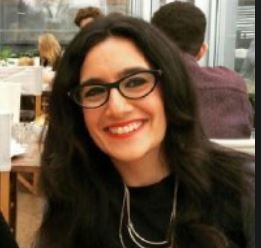 Dr Francesca Albanese is currently the Head of Research and Evaluation at Crisis, the national charity for homeless people. She has worked in housing and homelessness policy and research for the past nine years, at Crisis, Shelter and Homeless Link. Policy areas have included the private rented sector, youth homelessness and measuring the impact and effectiveness of homelessness services. Francesca completed her PhD in housing policy at Sheffield Hallam University in 2007.
Francesca's presentation will examine research undertaken by the FrameWorks Institute for Crisis (UK) which examines public perceptions of homelessness and how they can be better communicated. Currently the public does not think about homelessness in the context of broader economic trends. When members of the public see people sleeping rough, read news stories about abused women living in refuges or hear about immigrants living in overcrowded housing, they don't make the connection to larger economic forces such as rising housing costs, wage stagnation and the unemployment rate.
The research shows that people are able to think in other, more productive ways about this issue. Communicators should strive to widen the lens when telling stories about homelessness, by including discussion of the economic, political and social conditions that shape people's experiences of it.