Implementing SRV in Ireland

Thursday, 12 October 2017 from 09:30 to 16:30 (IST)
Event Details
"
Reshaping human service Strategies and Approaches so that people with disabilities can obtain Personally Appealing and Life giving Social Roles within Community."
You are invited to a special SRV event hosted by the International Social Role Valorization Association on SRV implementation, in association with Vita House, Roscommon, Ireland.  The conference will focus on the challenges and strategies associated with moving services from congregated and segregated settings to more normative and valued settings.  
Over the last fifteen years there has been a growing interest in Ireland in the Theory of Practice of SRV (Social Role Valorization) and its relevance today in supporting real change to take place in the lives of those who are marginalized.
This is an exciting opportunity to hear experienced practitioners and teachers share their insights on the history of SRV and strategies that enhance its practical implementation in the daily lives of people so that they can access the good things of life.
Where:
The event will be held at the Taylor Centre, SHS, Bray in County Wicklow, Ireland. The event is scheduled to begin at 9.30am sharp (changed from 10am) and lunch will be served.
The Speakers include:
SUSAN THOMAS, SYRACUSE, NEW YORK
Training Institute for Human Service Planning, Leadership, and Change Agentry.
RAYMOND LEMAY, OTTAWA, CANADA
Executive Director of Family & Children's Services of Lanark, Leeds & Grenville.
AOIFE O'TOOLE, IRELAND
CEO of Dara Community Living in Co. Kildare.
MOLLY O'KEEFFE, IRELAND
Development Manager with Possibilitiesplus.
MICHAEL J. KENDRICK, MASSACHUSETTS, U.S.A.
Director – Kendrick Consulting
Susan Thomas (Training Institute for Human Service Planning, Leadership, and Change Agentry) has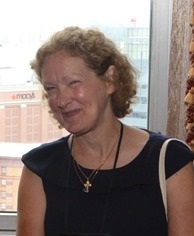 worked for over 35 years at the Institute under Professor Wolf Wolfensberger's direction, and assisted him in developing and presenting Training Institute events.  She is the author or co-author of numerous articles on Social Role Valorisation and related topics, including frequent contributions to The SRV Journal, and is co-author (with Wolfensberger) of the PASSING instrument. 
Raymond Lemay (Executive Director of Family & Children's Services of Lanark, Leeds & Grenville) has authored many articles and books on resilience, normalisation and Social Role Valorisation (SRV) and management. In 1999, with Robert J. Flynn, he co-edited the book "A Quarter-Century of Normalization and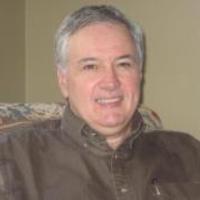 Social Role Valorization: Evolution and Impact". Other publications include "Social Role Valorization Insights Into the Social Integration Conundrum" in Mental Retardation (2006); "Deinstitutionalization of people with developmental disabilities: A review of the literature" in the Canadian Journal of Community ental Health (2009). Raymond Lemay has spoken at conferences and provided training all over Canada and the U.S.A., Australia, Belgium, Croatia, France, Iceland, Norway, Switzerland and the United Kingdom.
Aoife O'Toole (CEO of Dara Community Living in Co. Kildare) has worked in a variety of disability service settings over the last 30 years in Ireland and Australia. Aoife's areas of practice include leading change in service models and improving and deepening quality in support arrangements to enable people with disabilities to live a good life. Aoife is committed to supporting people with disabilities and their families to lead their own support arrangements and to challenging practices that limit the potential of people with disabilities.  Aoife was a member of SRV Ireland's Study Group 1 and the theory of practice of SRV influences her work on an ongoing basis. 
Molly O'Keeffe (Development Manager, Possibilitiesplus).  As a family member, Molly shares a deep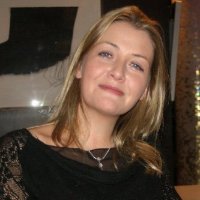 understanding of the lived experiences and the challenges facing individuals with disabilities and their families. Drawing on her professional and academic background, Molly is currently supporting the further development of Possibilitiesplus. She continues to partner with various organisations and advocacy groups within Ireland. Molly is also currently working in partnership with Genio on a range of family led initiatives. Molly's areas of interest are family leadership, advocacy, individualized funding, deinstitutionalization, community participation and how we can listen better to each individual and their families. Molly is a member of the SRV Ireland Study Group 2.
Michael J. Kendrick PhD (Director – Kendrick Consulting) is known for his extensive work for more than

forty years as an independent international consultant in human services and community work. His work as an advocate, activist, teacher, evaluator, consultant, writer and advisor has involved him in many of the key leadership issues of the day. He has worked with governments, service organisations, advocacy groups, professional bodies, service providers and small community groups in many countries including the United States, Canada, Australia, New Zealand, Sweden, the Netherlands, Ireland, Scotland, England, Northern Ireland and Belgium, as well as Nicaragua, Honduras, Ethiopia, United Arab Emirates, South Korea, Mexico and Guatemala.
Fee:        Organisations:   €80 per member
               Families:            €50 per member
Lunch will be included.
For further information, please visit  Vita House Courses or contact: Mary Kealy at marykealy28@gmail.com.
Register through Eventbrite at https://implementingsrv.eventbrite.ie  
Share this event on Facebook/Twittier/LinkedIn and spread the word to colleagues and friends who might like to attend.
FAQs
What are my transport/parking options for getting to and from the event?
We will be posting up full information about this in September. 

What's the refund policy?
If you book your ticket but unfortunately have to cancel please give us 3 working days' notice to avail of full refund.
Can I update my registration information?
Yes, you can log back into Eventbrite and edit your information.  Alternatively you can email Vita House at info@vitahouse.org and we will be glad to do it for you.

 Is my registration fee or ticket transferrable?
Please email info@vitahouse.org with any request.

When & Where

The Taylor Centre, SHS
(Vevay Close via Vevay Road)
Vevay Road
A98 E220 Bray
Ireland


Thursday, 12 October 2017 from 09:30 to 16:30 (IST)
Add to my calendar