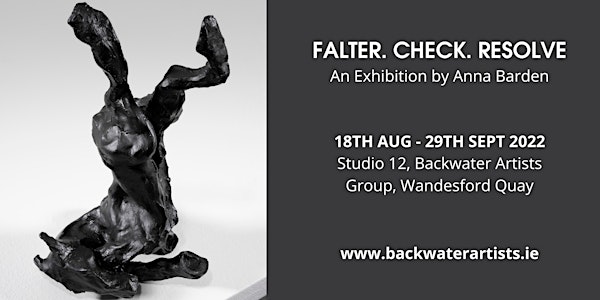 In Conversation: Anna Barden and David Dobz O'Brien
Artist Anna Barden engages David Dobz O'Brien in conversation relating to her current exhibition: FALTER. CHECK. RESOLVE
When and where
Location
Studio 12 Exhibition/ Project space, Backwater Artists Group Wandesford Quay Cork Ireland
About this event
This event welcomes artists Anna Barden and David Dobz O'Brien to have an open conversation regarding Barden's work in her current exhibition FALTER. CHECK. RESOLVE also encouraging audience members to join in the discussion.
Backwater Artists Group are proud to present FALTER. CHECK. RESOLVE, an exhibition of work by Anna Barden. The exhibition showcases a set of remarkable chess pieces created from drawings, ceramic works and an accompanying wall text which is a personal memory. FALTER. CHECK. RESOLVE makes reference to the chess game in Samuel Beckett's novel Murphy wherein the drawings are absurd in that the chess pieces are all horses.
Through the work, the artist creates a world and language of expression using three codes; chess notation, Beckett's own annotations, and her own. The viewer is invited to explore this world and decipher their own meaning from the pieces.