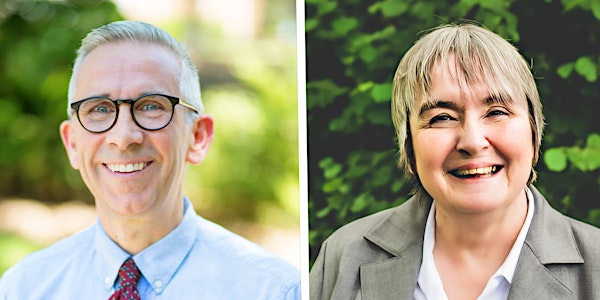 In Conversation: Howard Keeley and Celestine Murphy on Wexford & Savannah
Join Prof. Howard Keeley, GSU and historian, Celestine Murphy, as they share insights into the links between Wexford and Savannah, Georgia.
About this event
In Conversation: 'Wexfordians in Savannah - Fr. Peter Whelan' with Howard Keeley, GSU and Celestine Murphy
"Yours, Most Obedient"
Peter Whelan, Wexford Priest in the American South
"Held on February 10, 1871, the funeral procession in honour of County Wexford native and Roman Catholic priest, Peter Whelan, abides as the largest in the history of Savannah, a majority-Protestant city in the US state of Georgia.
We explore the remarkable life of the man from Loughnageer, still revered — 150 years after his death — as the Angel of Andersonville."
Professor Howard Keeley and historian/researcher, Celestine Murphy, explore and mine the historic connections between Co. Wexford and Savannah, Georgia. The focus is on Fr. Peter Whelan, who left Clongeen in Co. Wexford as a very young man in the 19th Century and sailed on a merchant ship to the port of Savannah, where he and another Wexfordman, John Barry, from Oylegate were later ordained priests. Frs. Whelan and Barry worked as frontier priests in Georgia and Fr. Whelan became known as the "Angel of Andersonville". Later, he was appointed as Administrator of the Diocese of Savannah. This conversation is a 'must' for fans of local history, migrations of Wexford people and anyone with an interest in the Irish-American diaspora, and especially the Wexford-Savannah Axis.
About Howard Keeley
Howard Keeley directs the Center for Irish Research and Teaching at Georgia Southern University, a 27,000-student doctoral-research university in Savannah, Georgia, USA. A native of Dublin, Ireland, he trained as a chef and worked in high-end kitchens in Dublin; Palm Beach, Florida; and Atlanta, Georgia. Later, he attended the University of Georgia, where he earned a BA in English, summa cum laude. Howard received a PhD in English from Princeton University, where he was awarded the highest graduate plaudit, the Jacobus Fellowship.
Howard has published on such topics as the representation of the house in post-Famine Irish literature. He co-founded and continues to help lead the grant-funded Wexford-Savannah Axis research project, which investigates the significant County Wexford diaspora in the historic port city of Savannah, Georgia. In addition, he is a founding member of the Wexford-Savannah TradeBridge team, which seeks to create economic opportunities for businesses on both sides of the Atlantic. Howard has been intimately involved with the project that, in late 2019, yielded a campus for Georgia Southern University in Wexford Town, and he looks forward to the easing of travel so that that initiative can progress further.
About Celestine Murphy
Celestine Murphy is a former librarian with Wexford Public Library Service where she was involved in the management and development of the Library's Local Studies Collections and in the delivery of its publishing programme. Educated at Maynooth NUI and University College Cork, Celestine is well-known in her native Wexford as a lecturer, researcher, family history specialist, writer, editor and publishing supervisor. In 2019 Celestine retired from Wexford Library service and now works as a freelance history and family history consultant/researcher, speaker, writer, tutor and editor.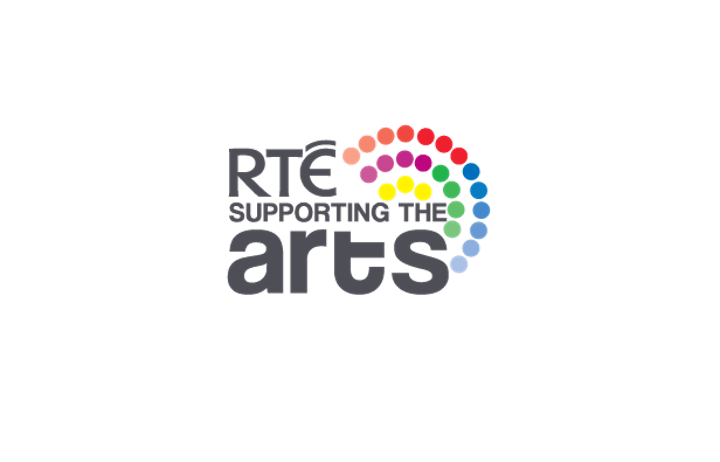 Important notice:
Due to the continuing Covid-19 situation, our 2021 festival events are being delivered online. All workshops and masterclasses are live, interactive Zoom events which may be recorded by the organiser and, if so, we will advise you at the beginning of the event so that you can disable your camera if you wish to do so. Recording by participants of any Write By The Sea events is strictly prohibited. By registering for this event you are agreeing to these conditions.