In Conversation: Mike Hanrahan and Jackie Hayden with guest Angela Byrne
Mike Hanrahan (Stockton's Wing) and Journalist Jackie Hayden bat the breeze. Meanwhile Angela Byrne is cooking up a recipe in the kitchen!
About this event
'Mike Hanrahan's Beautiful Affair' - Chat, Music and Recipes with Mike Hanrahan, Jackie Hayden and guest cook, Angela Byrne
Best-selling author Jackie Hayden talks to Mike Hanrahan of Stockton's Wing about his biography Beautiful Affair and his adventures as a songwriter, musician, chef and author right up to his recent studies of mental health issues. Meanwhile, in an adjacent room, Angela Byrne will be cooking one of Mike's favourite recipes from his book!
About Mike Hanrahan
Mike Hanrahan was born in Ennis, Co. Clare. He began performing professionally with Maura O'Connell in 1977 in a duo called 'Tumbleweed' before joining Stockton's Wing in 1980. He toured extensively throughout Europe and the U.S. with the band whose second album was named for Mike's composition, 'Take A Chance'. Mike subsequently penned all the original songs on Stockton's Wing's 1982 ground-breaking and critically acclaimed album 'Light in the Western Sky', which included hit singles 'Beautiful Affair' and 'Walk Away'. He featured prominently in the great success story that was Stockton's Wing at home and abroad, as guitarist, singer and songwriter.
In 1994 he decided to leave the band to pursue a solo career and to tour with Finbar Furey throughout the UK. His first solo album, 'Someone Like You' was released in Germany, Switzerland and Holland in 1995 and in 1996 in Ireland to critical acclaim.
Mike went on to work with Ronnie Drew in his theatre show 'Ronnie, I Hardly Knew Ya' in Dublin and toured the show to a successful off-Broadway run in New York. He produced four albums with Ronnie and Eleanor Shanley along with collaborating with many of the legends of Irish folk music up to 2006.
Mike's career as a musician and songwriter has kept him very busy in the ensuing years. As producer, performer, arranger he has travelled extensively in Europe and America, returning for the occasional Stockton's Wing reunion, culminating in the release of a back-catalogue collection by the band in 2020 called 'Stockton's Wing Beautiful Affair: A Retrospective'. A new live album is due out later this year.
In recent years Mike began to develop a career in cooking, training in Ballymaloe with Darina Allen and working for a time in Pat Shortt's Bar in Castlemartyr. His memoir on food, friendship and music "Beautiful Affair" was published by Harper Collins in 2019. It was shortlisted for Best Irish Published Book of the Year at the An Post National Book Awards. The book has been well-received and a book tour is planned!
About Jackie Hayden
Jackie Hayden has published twenty books, either under his own name or as a ghost writer. Still a contributor to Hot Press, Ireland's premier music publication, he is currently writing an autobiography for Sadie Harpur from Gorey about her turbulent life as a foster child, and a memoir by Frank Clark, the TV painting instructor, which will be published in China. 
He topped the Irish book charts with My Boy, his book about the late rock star Philip Lynott based on interviews with Lynott's mother. My Boy is currently being adapted for the silver screen with a script by Kit de Waal. Jackie has also written Love and Theft? Bob Dylan's Celtic Odyssey, The Energy of Place (for Katherine Carroll), Hidden Grief (for Vanessa Grattan), and the CD/book  A Map Of Love – Around Wales With Dylan Thomas.  
For Hot Press, Hayden interviewed such figures as Mick Taylor of The Rolling Stones, Bob Geldof, Glen Campbell, Kenny Rogers, Christy Moore, Sinead O'Connor, Mike Hanrahan, Ronan Collins, Paul Heaton (Beautiful South), Donovan, and non-musicians such as Michael D. Higgins, Gerry Adams, Ciaran Cuffe and Brendan Howlin.  
He has addressed music and writing seminars at home and abroad, and combines his love of music and literature in his lecture Dylan, Dylan and Me, about discovering Dylan Thomas via Bob Dylan and The Beatles. His writings have appeared in such overseas publications as Sunday Times, R2, The Lampeter University Review, New Welsh Review, Ninnau (North America)  and Eleanor McEvoy's songbook Naked Music.
In 2015 he was a "writer-in-residence" at the Literary Centre in Tranås in Sweden, and spoke about Dylan Thomas on World Poetry Day at the State Theatre in Uppsala. In 2019 he published Sea Fever, a book about the fishing community of Kilmore Quay in Co Wexford.
He has delivered talks on memoir writing in numerous places, from Kilmore Quay to Ballina, and as part of the Write By The Sea Literary Festival in Kilmore Quay has conducted on-stage interviews with Ruth Fitzmaurice, Eilis ni Dhuibhne, Jennifer Johnston, Dervla Murphy, Sheila Llewellyn, Geoff Hill and others. 
He has lived in south-east Wexford since 1996.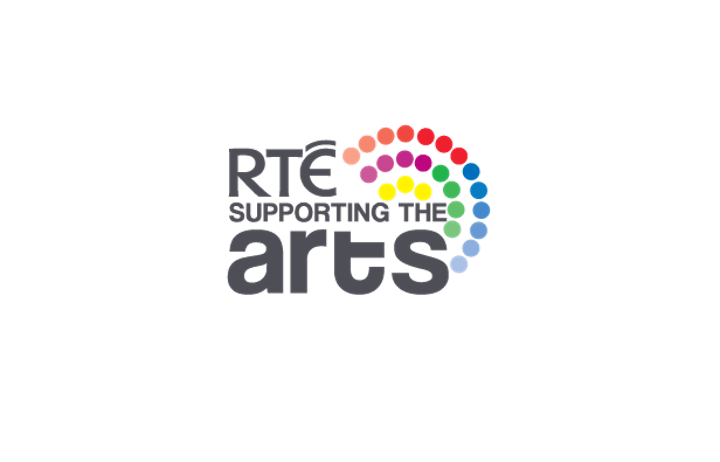 Important notice:
Due to the continuing Covid-19 situation, our 2021 festival events are being delivered online. All workshops and masterclasses are live, interactive Zoom events which may be recorded by the organiser and, if so, we will advise you at the beginning of the event so that you can disable your camera if you wish to do so. Recording by participants of any Write By The Sea events is strictly prohibited. By registering for this event you are agreeing to these conditions.