Description
MUSGRAVE INAUGURAL ANNUAL GUEST LECTURE
ON FOOD AUTHENTICITY
The topic for this talk is of interest to a range of food industry stakeholders and provides an opportunity to interact with the research team and discuss food authenticity challenges and opportunities with a world thought leader in this area.
This is a free event.
Tea & coffee will be available upon arrival.
All welcome.

About the event
Title: "An Overview of Food Fraud and the Public-Private-Partnership path forward"
Presenter: John Spink, PhD, Director of the Food Fraud Initiative & Assistant Professor in the College of Veterinary Medicines, Michigan State University, USA
Abstract:
Food fraud – intentional deception for economic gain – is one of the most urgent and concerning government and industry issues. While there are industry compliance requirements to conduct a Food Fraud Vulnerability Assessment and a Food Fraud Prevention Strategy, there has been a lack of formal or rigorous guidance and methods. One challenge has been the extremely interdisciplinary nature of the prevention strategy which is based on a Criminology based root cause and a COSO/ Enterprise Risk Management based determination of the risk tolerance. The modern food fraud incidents (e.g. melamine, horsemeat, cumin, etc.) provide insight on the complex problem. This presentation will focus on a call-to-action for the public-private partnership path forward: the role of governments, industry, academics, and the combined efforts.
---
About the presenter: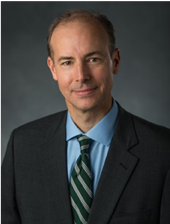 Dr. John Spink is the Director of the Food Fraud Initiative at Michigan State University. He is globally recognized as a thought leader in the policy and strategy aspects of food fraud prevention. For this UCC/Musgrave lecture series, his significant experiences are regarding corporate or government resource-allocation decision-making, a global perspective on country-wide best practices, and the insight from a wide range of experiences. There will be a specific focus on opportunities for UCC/ Musgrave and protection of the broader "Brand Ireland."
---
This event is part of a collaborative UCC-Teagasc-Musgrave research project "Protecting Irish Agri-food Chain Integrity". This project supports a Walsh PhD fellow to explore the policies and practices required to protect "Brand Ireland", including Irish food exported and consumed domestically.

FAQs
Is this event free to attend?
Yes. If you would like to attend, just complete the registration on this page
What are my parking options for getting to and from the event?
The venue is at 1 Lapps Quay, the new UCC Centre of Executive Education (the former Cork Savings Bank). There is nearby parking located by City Hall Car Park and the Elysian.
You can find more details about parking options on the Cork City Council website
How can I contact the organiser with any questions?
You can contact the event coordinator, Sami, by email on a.boulbadaoui@umail.ucc.ie