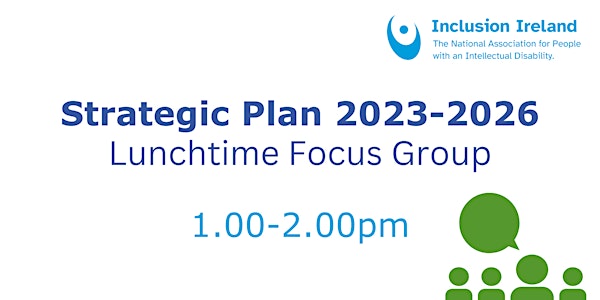 Inclusion Ireland - Strategic Plan 2023-2026 Lunchtime Focus Group
We are making our new strategy 2023-2026 and we want to hear what you have to say.
About this event
We at Inclusion Ireland would like to hear from people with intellectual disabilities, family members and supporters about our new strategy.
A strategy is a plan of what we will work on for the next 3 years.
It is also about what we would like to see change for people with an intellectual disability over the next 3 years.
We will put all the things we hear in the focus group into a report so we can make a good strategy for 2023-2026.
All of our work will be about rights and the UNCRPD.
Join us from 1.00-2.00pm on Thursday 1st of December for our Lunch Time Focus Group.