Increasing Efficiency through Implementation of Hybrid Manufacturing Tech
This is an AET Seminar. Prof. Bert LAUWERS will talk on Increasing Efficiency through Implementation of Hybrid Manufacturing Technologies.
About this Event
Increasing Manufacturing efficiency through the Implementation of Hybrid Manufacturing Technologies
Abstract: Today manufacturing industries have more and more to deal with the production of (complex shaped) components, often in small series and fabricated in difficult to cut materials. Hybrid manufacturing technologies can face these challenges. They can be obtained by integrating production processes on one single machining platform and/or combining process mechanisms to enhance machining. After giving a brief state-of-art and developments in of hybrid manufacturing technologies, this presentation focusses on hybrid technologies investigated by KU Leuven. Processes like vibration assisted machining, integration of machining & selective laser hardening, combination of ECM & Mechanical cutting, development of process chains combining additive manufacturing and machining processes will be presented.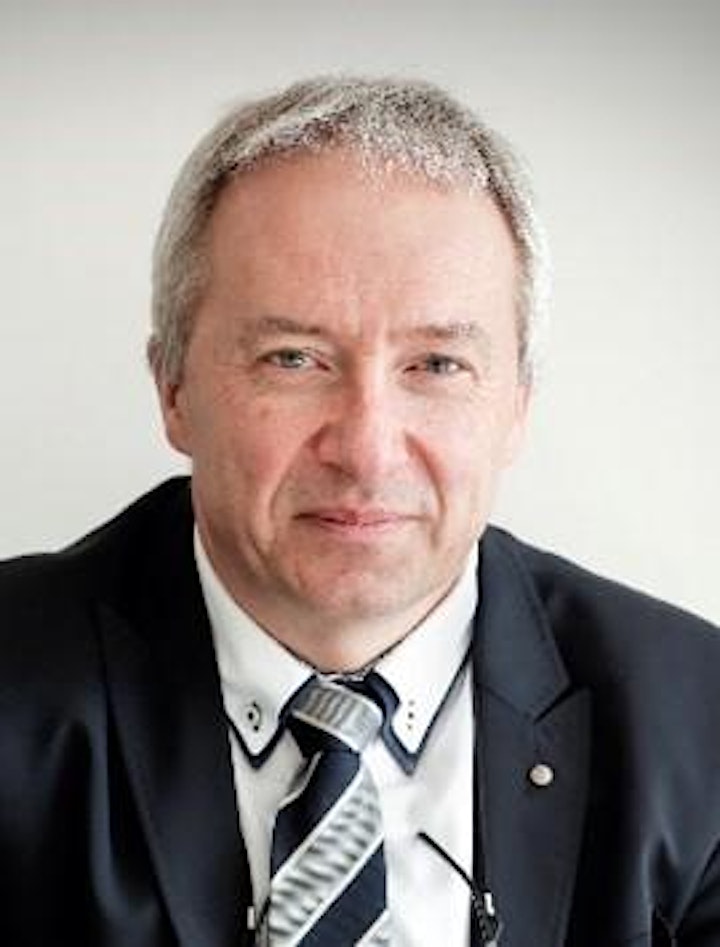 Bio: Bert Lauwers, born at Ostend, Belgium on December 23, 1963, obtained the degree of mechanical engineer – option manufacturing technology and production management in 1987 from the Katholieke Universiteit Leuven (KU Leuven). In 1993, he earned his PhD from the same university on the subject "Computer Aided Process Planning and Manufacturing for Electrical Discharge Machining". In 1992, he was a visiting lecturer at the Asian Institute of Technology, Bangkok. Since, 1993, Prof. Bert Lauwers conducts research at the department of mechanical engineering in manufacturing processes (multi-axis milling, high-speed machining, electrical discharge machining, hybrid processes, machining of advanced materials.) and computer support in manufacturing such as CAD/CAM, process planning and virtual machining. He was and is active in several national and international (European level) research projects. Very important is his co-operation with industry, either direct or indirect through industry associations, and national as well as international.
From October 01, 2013 till July 2016, Prof. Bert Lauwers has been campus chair of two external KU Leuven campuses, De Nayer & Geel. Since August 2016, he his Dean of the Faculty of Engineering Technology, one of the largest faculties of the KU Leuven, having locations all over Flanders.
Prof. Bert Lauwers is involved in various professional societies or associations. He is board member of various institutions and organizations, fellow of the International Academy for Production Engineering (CIRP, www.cirp.net), fellow of the SME (Society of Manufacturing Enginerers, www.sme.org) and fellow of the AET (International Academy Engineering & Technology, www.aet-ac.org)