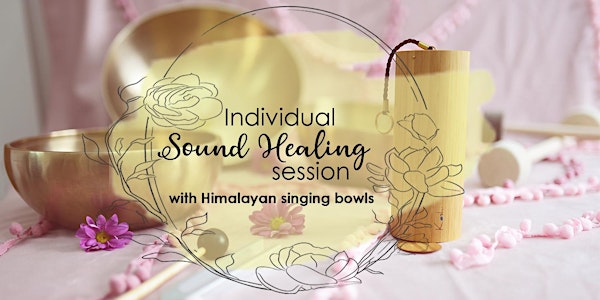 Multiple dates
Individual Sound Healing with Himalayan Singing Bowls
Individual sound healing session.
Date and time
Mon, 6 Mar 2023 14:00 - Thu, 31 Aug 2023 19:00 GMT
Location
Parklands Place 7 Parklands Place, Fortunestown Lane Saggart Dublin Ireland
About this event
Svaha Sound Therapy is providing one-to-one sound healing sessions.
An individual sound healing is a step beyond a group sound bath. Singing bowls are played directly on the body, allowing the vibrations to penetrate deep into the tissues and bloodstream.
The harmonising effect of sound on the body and spirit needs to be experienced to be believed. It creates a profound meditative state that lasts long after the session, creating a feeling of calm and peace that positively infuses your normal routines.
An individual session is a place of refuge where you can leave behind and care and stress and let sound take over you.
Sound healing benefits:
Deepening relaxation
Lowering stress and anxiety
Improving mood and well-being
Improving sleep
Heightening focus and energy
A feeling of rejuvenation
FAQ
Are there any contradictions for sound healing therapy?
Pacemaker
Inflammation, infection
Pregnancy - first trimester
Raynaud's Disease,
Buerger's disease
Cancer (Advanced, Stage 4)
Epilepsy
If you are in doubt please check with your doctor.