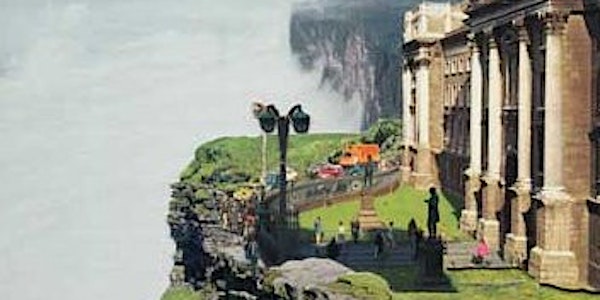 Inequality in Irish Higher Education: Research Symposium
Location
Newman Theatre 1, Newman Building (Arts),
University College Dublin
Belfield
4 Dublin
Ireland
Description
The Irish Research Council Equality Studies Project, School of Education invite you to a research symposium on Tuesday, December 6th 2016.
The purpose of this symposium is to create a forum for discussion on new empirical research on equality issues in higher education in Ireland.
A provisional schedule is available to download: schedule-irc-symposium-06-12-16
List of abstracts: abstracts-for-research-symposium-december-2016
Contributors include:
Professor Kathleen Lynch (UCD) - Opening address: Professor Kathleen Lynch, Dr. Mariya Ivancheva, Dr. Micheál O'Flynn and Ms. Kathryn Keating (UCD) have examined the equality impact of the financial crisis on higher education on both staff and students. They have undertaken over 100 interviews and studied equality procedures and practices in ten higher education institutions. Kathleen Lynch will deliver the opening address discussing the overall implications of the findings for promoting equality in higher education for both staff (of all types and grades) and students.
Professor Pat O'Connor (UL) has undertaken extensive research on gender issues in higher education and served as an expert on the HEA National Review of Gender Equality in Higher Education 2016. In this paper, she will examine the implications of the Gender Equality Report for Irish higher education. She will present key data from the report on UCD and reflect on the conditions that facilitate 'best gender practice' in HEIs globally.
Dr. Andrew Loxley, Dr. Aidan Seery and Dr. John Walsh (TCD) have undertaken an extensive survey of post-doctoral researchers in Ireland. They report on post-doctoral scholars' experience of employment and the impact of precarious and insecure contractual arrangements on this growing sector in higher education.
Dr. Luciana Lolich (UCD) has undertaken a survey (N=4265) of higher education students' attitudes to and experience of higher education in the context of growing neo-liberalisation and the focus on the 'knowledge-based' economy. The paper examines the ways in which student subjectivity is increasingly equated with performativity and the management of risk; it explores its implications for students' experience of higher education and their resistance to it.
Dr. Ebun Joseph (UCD) This paper reports on a recent racial stratification study that analysed the disparity in labour market outcomes for different groups of migrants in the Irish labour market. It offers insights for higher education on how racial discrimination works institutionally. It cautions against the colour-blind approach to racial difference in HEIs which silences people who present as visibly different while they are impacted by the racial order within the system.
Hannagh McGinley, (NUIG) Hannagh Mc Ginley, a member of the Irish Travelling community, is a PhD candidate in the School of Education, NUI Galway. Hannagh is a Traveller activist and Community Development practitioner, an anti-racist educator and she also has a background in post-primary school teaching. She is currently employed as a Teaching Assistant in the School Of Education in NUI Galway and she is also the Chief Academic Traveller Coordinator of a 12 week module on Travellers, Rights and Nomadism in UCD and in NUI, Galway. Hannagh will speak about her own experiences at third level i.e. wearing a "white mask", coming out and learning the etiquette. She will also refer to the anecdotal experiences of other Travellers that have gone to third level.
Dr. Aline Courtois (Institute of Education, University of London) This research explores the complex relationship between globalization, stratification among universities and the social class background of students in terms of mobility choices(or the lack of them). The paper is based on a study undertaken of students' international strategies in Irish third-level education, 2014 to 2016, NUI Dr. Garret FitzGerald Post-doctoral Fellowship in the Social Sciences.
Dr. Bernie Grummell and Rose Ryan (Maynooth University) This presentation will explore how gender is situated as part of the complex of enduring and deeply embedded inequalities in student access and participation to higher education, exploring the technologies of measurement used and the implications for student access and support services
Dr. Mariya Ivancheva and Ms. Kathryn Keating (UCD) Using data from the IRC project involving fifty in-depth interviews with women across higher education in Ireland, this paper explores how women are affected by the neoliberal reforms of higher education and the interplay of precarity, care and gender. While much of the research on academia have focused on tenured staff and senior management, there has been relatively little reflection on the new divisions between an ever tinier elite of permanent academics and a reserve army of workers with short, low paid, hyper-flexible contracts (not all of whom are academics). This phenomenon is not exclusive to women, yet women are over-represented in part-time and fixed-term appointments, in a societal context in which women remain the default carers and care work is systematically undermined.