Description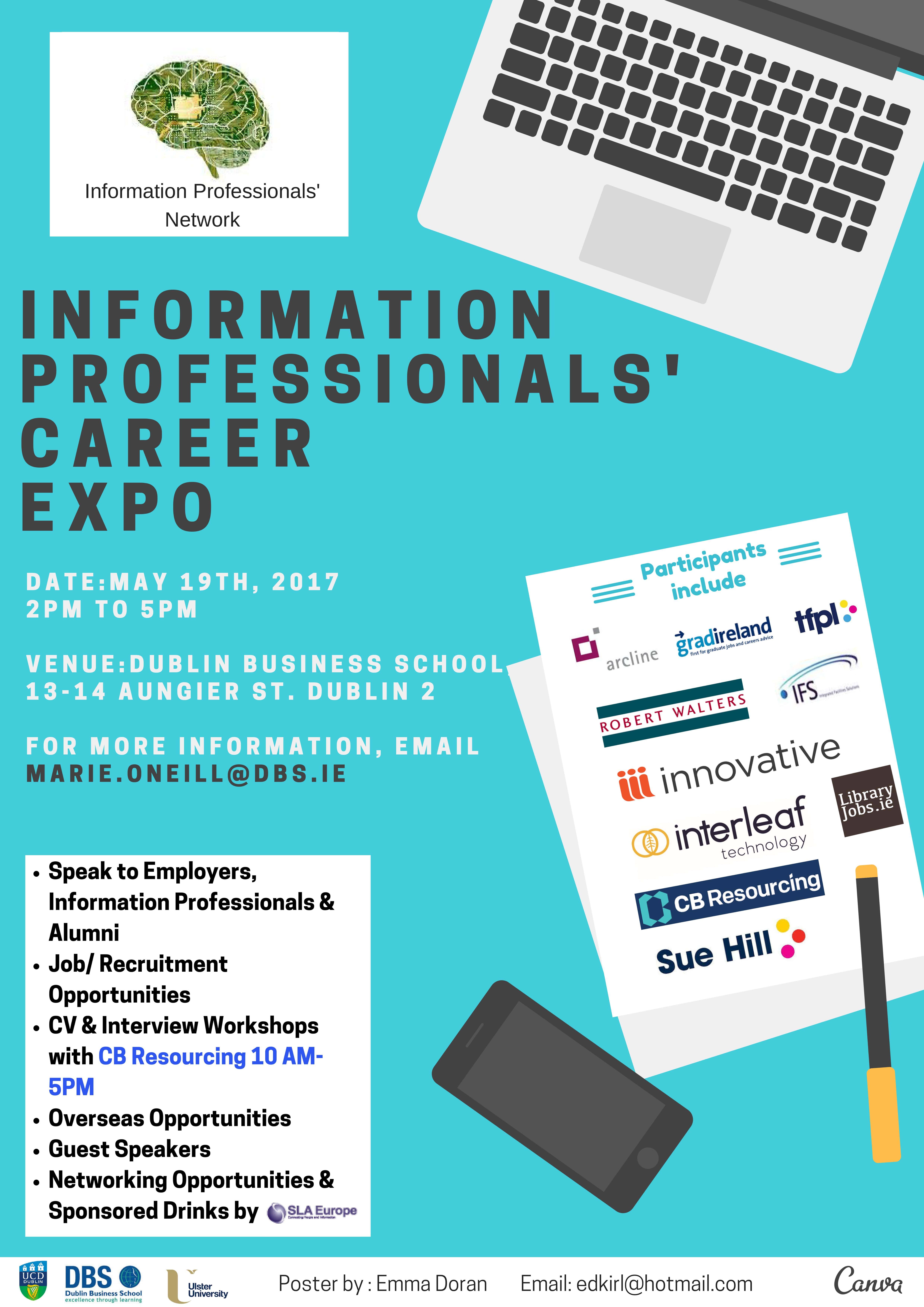 On May 19th the Information Professionals' Network are hosting the first annual information professionals careers expo. Join CB Resourcing from 10 am - 5 pm for CV & interview workshops, speak to employers such as Arcline, Robert Walter, Interleaf Technology, Sue Hill, Innovative, IFS, TFPL plus Grad Ireland and LibraryJobs.ie. With job/recruitment and overseas opportunities, as well as a chance to speak to alumni and other information professionals there's sure to be something for you. Register now for your free ticket and after the expo stick around for nibbles and drinks kindly sponsored by SLA Europe (more info here).


If you are an employer and would like to have a stand at the Careers Expo please contact Marie O'Neill by email at marie.oneill@dbs.ie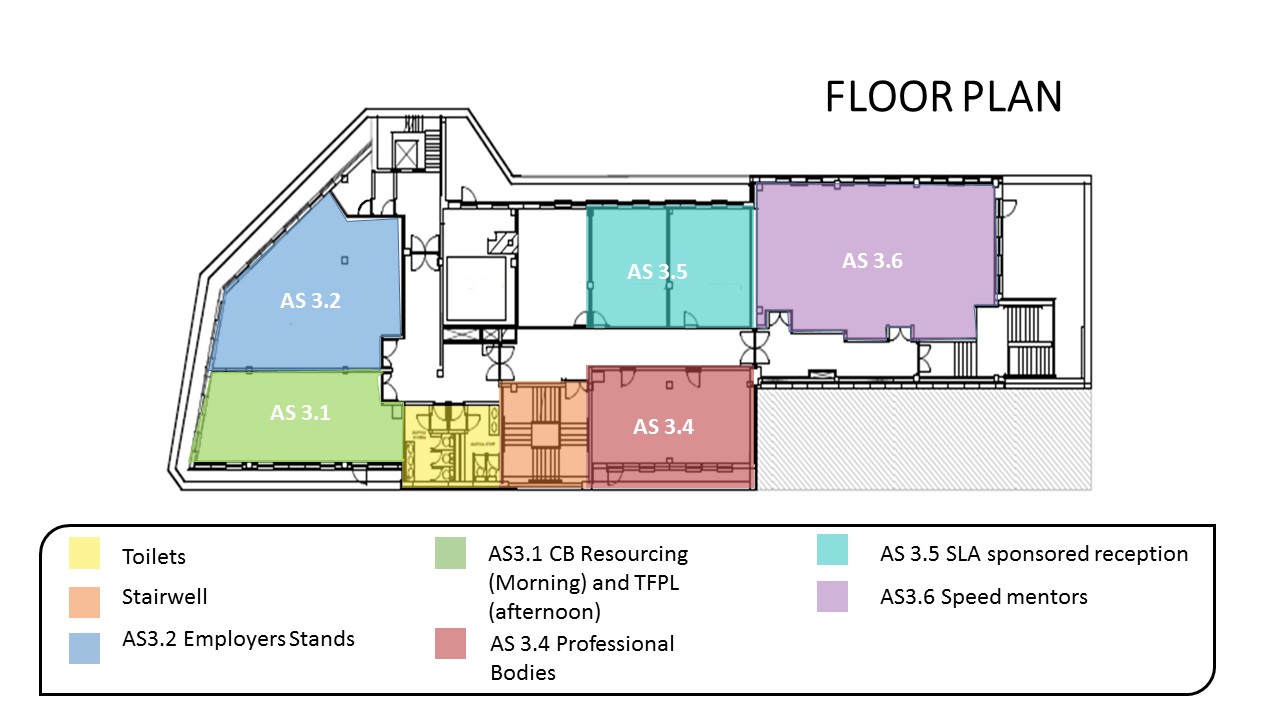 ---
10.15 Room AS 3.1
CV, digital brand and interview advice from CB Resourcing
11.15 - 13:00

Room AS 3.1

individual interviews with Jayne Winch (CB Resourcing)
If you have specific questions about your own CV (please bring it along) and to register with CB Resourcing for work. Please sign up for a 15 minute interview with Jayne here or by emailing marie.oneill@dbs.ie. From 2pm to 5pm Jayne will be in the Employers' Room and happy to have an informal chat.
14:30 Room AS 3.1 Looking and Applying for a Job Online

TFPLspecialises in recruitment and consulting within the knowledge and information sector. Established in 1985, the company provides complete solutions to knowledge and information problems – whether people, process or technology-related.
16:00

Room AS 3.5

SLA Europe Networking Drinks
Seema Rampersad- Membership Chair, SLA Europe
Originally from Trinidad & Tobago, Seema Rampersad came to London to study Information and Communication. She worked for the Intelligence Unit at the Greater London Authority and for PricewaterhouseCoopers in their Business Information Centre for many years. She is still an advocate for traditional library and information services and skills. Though, in both roles she has continued to use new technologies for collaborating across subject areas and borders. At present, she is interested in social media and the use of multimedia as business and professional development tools for managing and delivering information and knowledge.Register for the SLA's Networking Drinks here.

---
Keep in touch on Twitter @infoprosnet and connect on LinkedIn.