Description
On May 18th the Information Professionals' Network are hosting the second annual information professionals careers expo!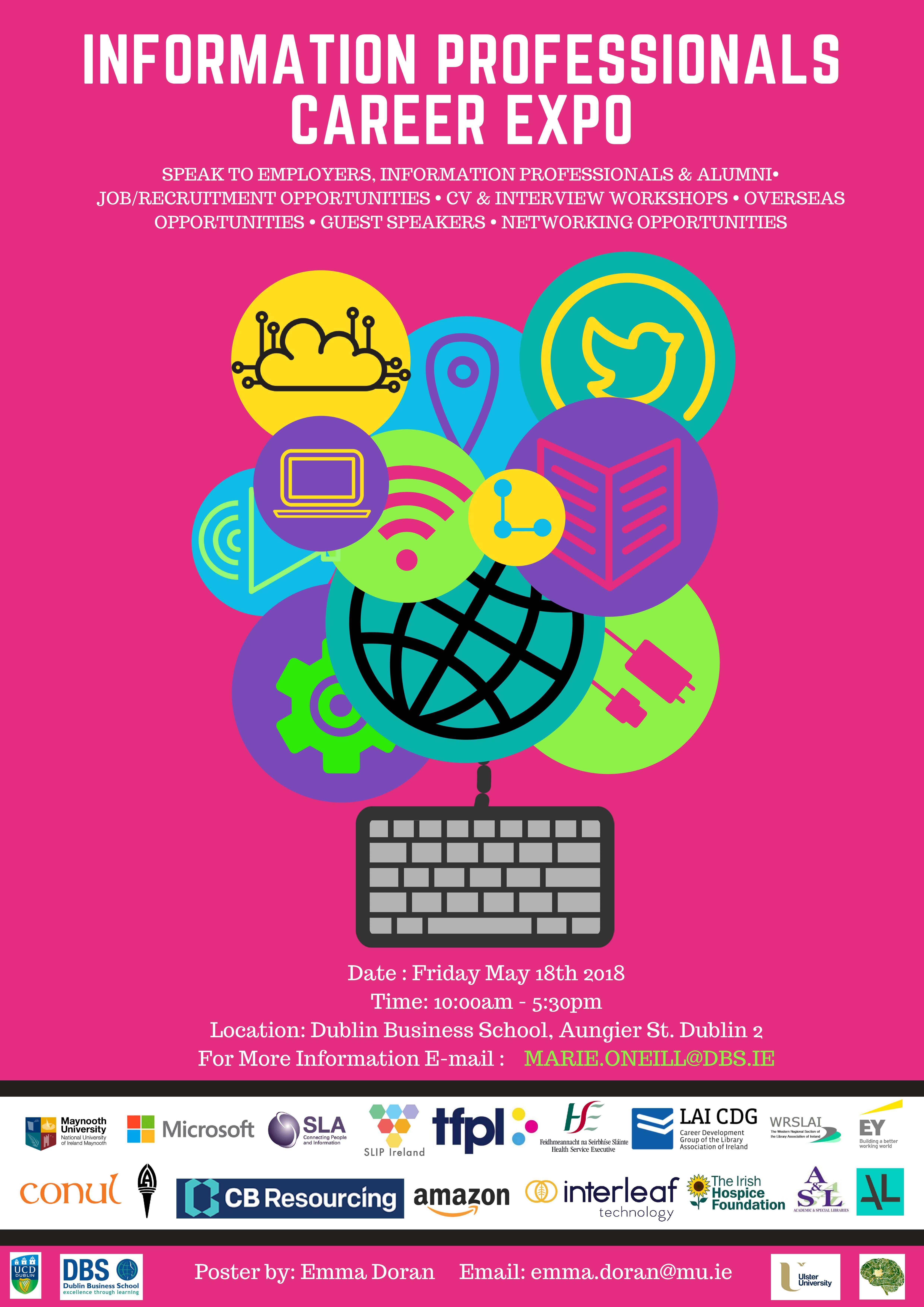 10:00 - 13:00 CV, Interview & LinkedIn advice
14:00 - 16:30 Visit employers, professional bodies & mentors stands including:
EY

A&L Goodbody

Irish Hospice Foundation

HSE

Interleaf

TFPL

Microsoft

Amazon

Career Development Group of the LAI


A&SL Committee

Western Regional Group of the LAI

SLIP Ireland

Special Libraries Association

Dublin City Libraries

CB Resourcing

more to follow!
---
Keep in touch on Twitter @infoprosnet and connect on LinkedIn.

---
If you are an employer and would like to have a stand at the Careers Expo please contact Marie O'Neill by email at marie.oneill@dbs.ie