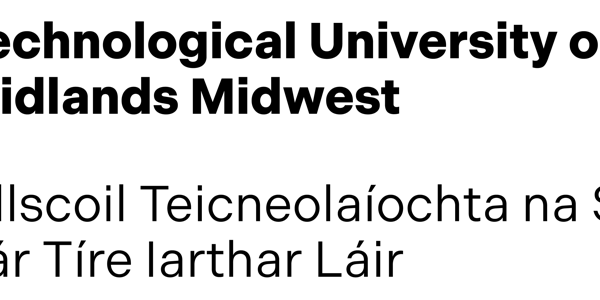 Information Session - TUS Midwest Flexible Learning - BA Early Childhood
Sales Have Ended
Registrations are closed
Booking has closed for this information session. The link for the information session can be accessed at https://teams.microsoft.com/l/meetup-join/19%3ameeting_NjhlODI4MmEtM2UwMC00MTY2LTk4NDAtM2FjOWZjNmZmNTVj%40thread.v2/0?context=%7b%22Tid%22%3a%2261bfae99-0638-40ac-9c3a-465c4059f96e%22%2c%22Oid%22%3a%22c5722a08-3af2-4816-b26d-c2adb3d93ec2%22%2c%22IsBroadcastMeeting%22%3atrue%7d&btype=a&role=a
Information session for prospective flexible learning students. Programme will commence in September 2022.
About this event
This online information session on both the Level 7 and Level 8 Early Childhood Education & Care programmes will take place on Tuesday 24th May (7-8pm) online via MS Teams.
The running order of the session will be as follows;
• Welcome
• Programmes Structure & Modules
• Delivery & Assessment
• Fees
• Q&A
Please note this session will be recorded and made available afterwards to those who cannot make it.
Link below
https://teams.microsoft.com/l/meetup-join/19%3ameeting_NjhlODI4MmEtM2UwMC00MTY2LTk4NDAtM2FjOWZjNmZmNTVj%40thread.v2/0?context=%7b%22Tid%22%3a%2261bfae99-0638-40ac-9c3a-465c4059f96e%22%2c%22Oid%22%3a%22c5722a08-3af2-4816-b26d-c2adb3d93ec2%22%2c%22IsBroadcastMeeting%22%3atrue%7d&btype=a&role=a