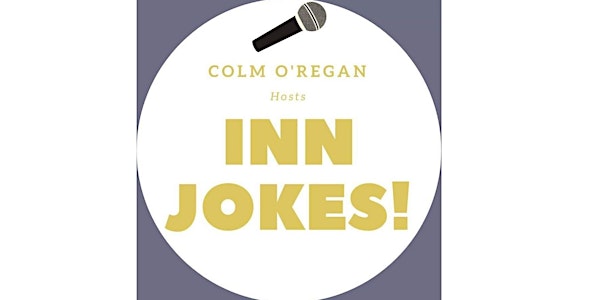 Inn Jokes Aug 31 Father Ted's Pat McDonnell, Damian Clarke Ailish McCarthy
Inn Jokes August 31st hosted by Colm O'Regan, -presents Father Ted's Patrick McDonnell, Damian Clarke and Ailish McCarthy
When and where
Location
The Patriots Inn 760 South Circular Road D08 HV0A Dublin 8 Ireland
About this event
The heatwave has been replaced by Fierce Close, so it's still too hot to write a blurb so let's keep this brief. Patrick McDonnell (Moone Boy, Eoin McLove in Father Ted, Savage Eye) and Damian Clarke, Craic Den on Virgin Media TV, and rising star AIlish McCarthy are our line up.
Patrick is a legend of Irish comedy being part of the best television made here in the last 30 years with Father Ted, The Savage Eye, Naked Camera, Stew (a criminally underrated sketch show of yore) but he's also a fantastic live act.
Damian Clark is fresh from the success of actually putting live stand up comedy on Irish TV. Sometimes you do need to reinvent the wheel. His club The Craic Den has finished a series. His reward is Kilmainham. Right back where the club started 12 years ago to the day. WE can call it the 10th birthday though because of the the Thing.
Ailish McCarthy is our opening act, a rising star who is on the scene just a few years but has already gigged all over the world and gone viral on a number of occasions for her TikTok videos.
It's time to come out of the shade cave and into the light of Inn Jokes. 10 EURO FFS.