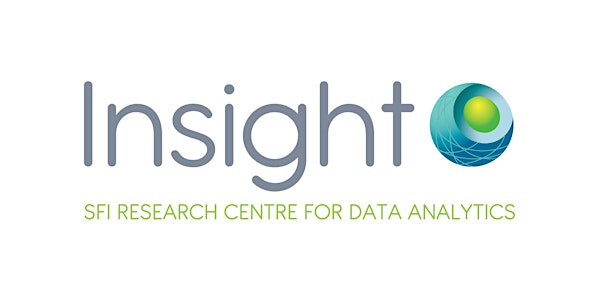 Insight / Maynooth University Research Event
Research talks and an introduction to the Insight SFI Research Centre in Data Analytics for Maynooth University.
When and where
Location
Hamilton Institute Seminar room 317, 3rd Floor Eolas Building Maynooth University North Campus Maynooth Ireland
About this event
This event will provide an introduction to the Insight Research Centre to researchers at Maynooth University. Attendees will have the chance to hear about the types of research conducted by the Insight Centre, and to learn how they might get involved or obtain funding for their own research.
Date: 1st December 2022, 1-4pm
Agenda:
1pm Arrival for lunch/coffee
1:50 Welcome - Andrew Parnell (Interim Director of the Hamilton Institute, Maynooth University)
2:00 Introduction to Insight - Noel O'Connor (Insight CEO) / Donnacha O'Driscoll (Insight General Manager)
2:30 Research talk 1: Georgiana Ifrim (Insight UCD), Title: "Time Series Classification: Tradeoffs between Accuracy, Efficiency and Explanation". Abstract: In this talk I will give an overview of time series classification, what is it, why is it important and why is it challenging? I will present some interesting applications as well as a summary of current state-of-the-art algorithms for time series classification. I will discuss these contributions through the lens of advances in classification accuracy, but also focus on aspects to do with the efficiency at training and prediction time, as well as explanations of the classifier's decisions. Finally, I will present some ideas developed in my group around symbolic representations of time series, multiple representation learning and linear classifiers.
3:15 Research talk 2: Tomas Ward (Insight DCU)
4:00 Coffee and Networking
5:00 Close
Registration essential for catering purposes
Venue: Hamilton Institute Seminar Room 317, 3rd floor Eolas Building, North Campus, Maynooth University, Kildare
For parking at Maynooth University on 1 Dec please email kate.m.moriarty@mu.ie by 28 Nov for details