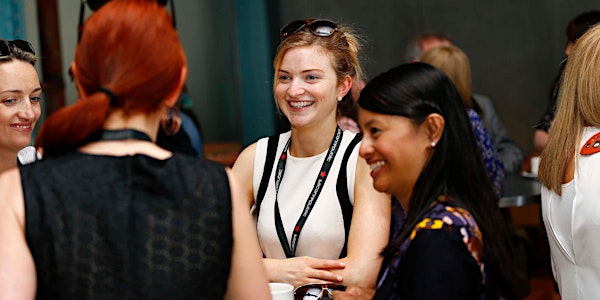 Inspirefest 2017 Salon Series - London
When and where
Location
Lloyds Banking Group 48 Chiswell Street London EC1Y 4XX United Kingdom
Description
Europe's leading sci-tech event, Inspirefest is going on the road. After sell-out Munich and Paris gatherings, next stop is London, before we hit New York in April! Come meet the team, hear from Inspirefest speakers past and future, and get a sneak preview ahead of our annual conference and festival in Dublin, July 2017.
Our third Salon takes place in London in the The Atrium at Lloyds Digital Hub. Science, tech, arts, design and business professionals are invited to join us for a relaxed and sociable evening with tasty canapés and refreshments served.
Registration: 6pm
Lightning talks, panel and Q&A: 6.30pm - 7.30pm
Networking and refreshments: 7.30pm - 8.30pm
Guest speakers include award-winning Inspirefest founder Ann O'Dea (Dublin), Lloyds Director of Innovation Claire Calmejane (London), Techmums founder Dr Sue Black OBE (London) and Inma Martinez is Venture Partner at Deep Science Ventures.
If you care about the future of science, technology and creativity, and you want to see greater diversity in these key sectors, this is the event for you!
Dresscode: Business or Smart casual
---
Ann O'Dea is co-founder of Silicon Republic, the leading online news publication for all things science, technology and innovation. Ann is also the founder of Inspirefest, the unique science, technology, design and arts festival that celebrates diversity and inclusion in STEM every year in Dublin. She has won multiple awards for her role in championing women and minorites in science and technology, including a Fellowship from the Irish Computer Society, Irish Tatler's 'Media Woman of the Year', and the Women Mean Business award for Empowering Women. In 2015, she became the first and only woman to be inducted into the Irish Internet Association's Hall of Fame.
Claire Calmejane was a big hit at Inspirefest 2016. Charged with harnessing digital innovations and disruptions to best suit Lloyds' 22 million customers and 80,000 employees, this computer engineer joined the bank in October 2012 as head of digital delivery and became head of the digital centre of excellence, innovation and partnerships in 2014, helping to devise a strategy to digitise a large corporate bank. As director of innovation, she was instrumental in building the innovation function, LBG Innovation Labs, and the digital people strategy. French-born Calmejane is the only women in the FinTech 40 Europe and a board member and mentor at startupbootcamp FinTech, having helped to drive Lloyds' backing of the accelerator programme.
Dr Sue Black OBE is an award-winning computer scientist, radical thinker and passionate social entrepreneur. She has regular tech columns in both The Guardian and The Daily Mirror, the latter being a tech agony aunt column called "Ask Dr Black". Sue's book Saving Bletchley Park details how she campaigned from 2008 to 2011 to save Bletchley Park, and was instrumental in the campaign to secure the Turing papers for the UK. Sue was named one of the top 50 women in tech in Europe in 2015. Sue is an Inspirefest regular since 2015, and is back in 2017 to share her latest adventures in tech.
Inma Martinez will speak at Inspirefest 2017. She has been a pioneer in the mobile and digital industries since the 1990s, leading successful exits and growth in a number of high-profile tech start-ups in the UK and Finland. Fortune and Time described her as one of Europe's top talents in social engagement through technology, Silicon Valley's Red Herring ranked her amongst the top 40 women in tech innovation, and Fast Company labelled her a "firestarter". A data scientist who built one of the first AI systems for personalising mobile data services, she is currently a venture partner at Deep Science Ventures, a sci-tech accelerator and investment fund launched by Imperial College London.