Description
Come to Irish Charity Lab's evening of knowledge sharing and socialising for people working in digital for non profits.
Featuring short presentations about a variety of successful digital fundraising and advocacy campaigns from progressive non-profits - showing how the campaigners crafted their messages to inspire people to actually take action.
Free drink for all attendees on arrival!
Speakers
Caoileann Appleby will be talking about her work with the Abortion Support Network (ASN), a tiny UK charity helping people in Ireland and Northern Ireland to access safe, legal abortion. Caoileann was responsible for expanding ASN's online fundraising with limited resources, to meet rising demand. She is a highly experienced fundraiser who specialises in individual giving: having worked for On Agency and Bluefrog Fundraising in the UK, she's now back to her roots at Ask Direct in Dublin.
Craig Dwyer will be sharing knowledge from the Yes Equality campaign. Craig was the Social Media Director for the Yes Equality campaign for civil marriage equality in Ireland, developing the strategy and approach for using online platforms as an effective tool for organising, mobilising and communicating with target audiences. The role that social media played in the referendum was innovative and ground-breaking in the Irish political landscape.

Joanne Warner of Care2 will be sharing case studies from international NGOs, showing how they moved people from passive browsers to active supporters online.
Mark Dempsey of WebSociety.ie is a designer and UX expert with a connection to social causes - he's worked for the Special Olympics and Yes Equality. Mark is building a new campaign website related to the housing crisis, and he'll be previewing it for us at this event. Be among the first to see an exciting new campaign (don't want to spoil it, but can let you know that it will be directly relevant to a lot of you!), and be part of a discussion session where you can give Mark your feedback on the campaign plan.

Who is it suitable for?
Progressive charities, non-profits and campaigns
Campaigners, fundraisers, communicators, digital types
**This event has different pricing for different types of organisations. Please make sure you book the correct ticket type - read the FAQ below **
Why Come?
Learn from local digital campaigners and fundraisers who will be sharing campaign case studies
Q&A and discussion where you can pick their brains
Meet other people working in online campaigning, fundraising and communications
Did we mention the free drink on arrival? :)
Sponsors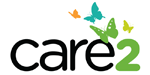 We are delighted to have Care2 - the world's largest community for good - as sponsors of this event.
More than 20 million people trust in Care2 to help them discover, share, and take action for the causes they care about most. Care2 makes sharing stories and actions, and creating online petitions simple - sign up today.
FAQs
I'm not with a non-profit - can I attend this event?
Irish Charity Lab events are primarily for non-profits. However, as we've had a lot of interest from agencies and service providers, we've made some tickets for this event available to agencies, consultants and service providers, and are charging commercial rates for those tickets. If you are with an agency or a service provider, or are a consultant / self-employed, please book the correct ticket.
The best way for agencies or service providers to engage with our community is as event sponsors - you can send multiple people, and present to showcase your expertise. if you're interested in sponsoring one of our events, contact us on hello@irishcharitylab.org.
What's the refund policy?
Refunds are not available for this event; apologies for any inconvenience this causes. If you have to cancel at short notice, you can transfer your ticket to a friend or colleague. You can change the name on your ticket by following these instructions.
Is it ok if the name on my ticket or registration doesn't match the person who attends?
Please fill out the name(s) of the actual attendee(s) rather than the person booking the ticket. If you need to transfer your ticket to a friend, that is no problem - you can change the name on your ticket by following these instructions.
Photo by Adam Wilson on Unsplash.com

Organiser of Inspiring Action Online - Evening Event with Irish Charity Lab