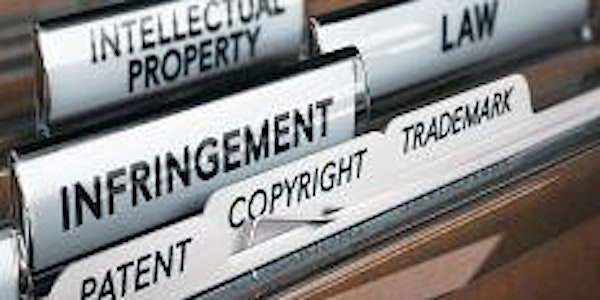 Intellectual Property – All you need to know - Seminar and IP Clinic
Location
DCU Invent
Collins Avenue Extension
D09 E449 Whitehall
Ireland
Description

Intellectual Property – All you need to know

Seminar and one-to-one IP Clinic


This seminar will be followed by an opportunity to have a one-to-one meeting with FR Kelly to discuss your IP issues. If you wish to make an appointment please email maria.johnston@dcu.ie


27th February 2019
10.00 - 11.00 Seminar
11.00 - 1.00 One-to-one clinics
DCU Invent

Patents
Patents can be the keystone for many new businesses and especially new product and technology companies. There is still a mystery about patents.
What have you protected if anything
How and what to protect to fulfil a commercial objective
Where does your IP need to GET TO
Is IP strategy aligned with a business plan - Territory, Competitors, Licensing
Freedom to operate
Patent Strategy – Essential
Appropriate Protection - protect your investment - The patent claims.
Key patents in key markets - to enable a business to grow geographically
Costs — what and when — Cash flow
No leakage — prevent competitors. Cover later product developments

Develop Strategy
How does patent or IP support your business objective
Does patent help with customers
Is patent (IP) important for investors - or EXIT
Track the inventions via business plans
Ownership - employee contracts
Monitor Competitors and your sector
Make sure you don't infringe
Is anyone infringing your patents

Trade Marks
The value of any business is closely tied up with its brands — Trade Marks. It is important to get the branding right at the start as the value grows over time.
What is a Trade Mark
Why should you register
How to register
Goods/Services - What to protect
Are you free to use your Trade Mark? – Searching
When to file
Where to file
How to use a Trade Mark
Trade Mark Strategy

Designs
How a product looks is now often just as important as to how it works. Many businesses overlook need to protect appearance.
What is a Registered Design
How to get a Design
Ownership
Design strategy
Where to file
Infringement


---

DCU Invent in association with FRKelly


Alan Casey
European Patent Attorney | Partner
Alan has over 13 years experience in the Patent profession. He graduated with a B. Eng. in Electronic Engineering from Dublin City University. Alan joined FRKelly in 2014 having spent a number of years working with another IP firm in Dublin. Previously he worked in one of the largest IP firms in Seoul, South Korea, where he gained experience dealing with some of the biggest Korean conglomerates ('chaebol') and research institutes. Prior to joining the IP profession, Alan was a process engineer in the electronic manufacturing industry for several multinational companies in Ireland.
Alan's areas of expertise include electronics, telecommunications, physics, mechanics, and software/business methods/computer-implemented inventions. His work involves the filing and prosecution of European and international patent applications for both local and international clients. Alan has considerable experience in drafting and prosecuting patent applications in the above-mentioned fields before the European Patent Office (EPO) and the UK Intellectual Property Office (UK IPO).


Sumi Nadarajah
European Trade Mark Attorney | Partner
Involved in the full spectrum of intellectual property law and protection, Sumi counsels foreign and domestic clients in the selection, clearance, prosecution and monitoring of Irish and European Trade Marks. She coordinates the worldwide IP portfolios of a number of leading Irish companies and also represents the trade mark interests of a broad range of SMEs and private individuals, specialising in the food and beverage and packaging sectors. Sumi has significant experience in domain name matters and has helped several clients obtain the transfer of infringing domain names through UDRP proceedings. Sumi qualified as a Trade Mark Attorney in 2005 and her technical expertise extends to registered designs in addition to trade marks.
Originally hailing from Malaysia, Sumi joined FRKelly in 2005 after several years with a leading Dublin law firm. She was admitted to the Bar in England and Wales in 1997 and the Malayan Bar in 1998 and is now a non-practising member of both associations. Sumi was entered on the Roll of Solicitors (England and Wales) in 2003.