Intellectual Property Workshop

Tuesday, 27 January 2015 from 09:00 to 16:30 (GMT)
Event Details
Complimentary copy of John's book "Intellectual Property: From Creation to Commercialisation" for each participant.
With an ever increasing focus on innovation as a driver of business success, many companies are adopting an open innovation approach to their research and development activities by engaging in collaborations with strategic business partners and research performing organisations.

New technologies, products and processes arising from these important cooperations provide businesses with valuable assets in the form of intellectual property (IP). Optimising these assets to create growth and provide new business opportunities requires an understanding of the different forms of IP and the systems required to capture, secure and manage them.

This training workshop will be relevant to companies that are involved in research and product development or introducing a programme of innovation to their business strategy. Research managers, product designers and company lawyers will gain valuable practical instruction on managing and commercialising IP. The workshop is appropriate for those who want to increase their understanding of IP and will address the following topics with case studies to illustrate the importance of IP management processes;
The different forms of IP

The patent system, highlighting the inventor's role from application to grant

IP strategy – what to protect and objectives in using IP

IP management – invention capture and disclosure

Inventorship, ownership and access rights in the context of collaborating with research performing organisations

Due diligence in assessing the strength and validity of IP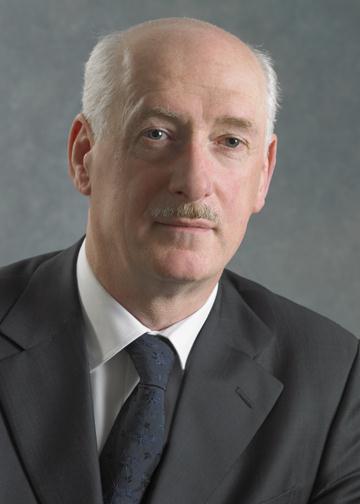 Facilitator:  John P. Mc Manus, Ph.D., C. Chem., MRSC
John originally trained as a scientist and applied his interests to research and product development in the chemical and life science industries before specialising in the management of intellectual property. He has extensive experience in the development and delivery of training courses for postgraduate students, researchers, technology transfer managers and SMEs on the topics of IP management and exploitation of research and has presented at training workshops for the EPO's European Patent Academy and the World Intellectual Property Office (WIPO).

He was Group Intellectual Property Manager with the nanotechnology company NTERA Ltd and also held positions at Enterprise Ireland and NovaUCD, providing support and training for company development and technology licensing. He was a member of the Irish Government's task force which developed the National Codes of Practice for the management and exploitation of IP.

He has published several books on the management of IP under the titles of Intellectual Property: From Creation to Commercialisation and the Commercialising Intellectual Property Series.
When & Where

Citywest Hotel

Saggart
Ireland


Tuesday, 27 January 2015 from 09:00 to 16:30 (GMT)
Add to my calendar
Organiser
IRDG is Ireland's leading, non-profit, business-led Innovation Network of member companies and colleges, working together to drive excellence in Innovation within Ireland's industry to create growth, jobs and prosperity.
Founded in 1992, IRDG has grown from 70 to over 250 member organisations in the past 5 years.  Approximately 40% of member companies are foreign-owned with 60% being indigenous. Our income comes from our members and we do not receive State funding.  IRDG is unique in Ireland as the only cross-sectoral business network which is totally dedicated to all matters relating to Research, Development & Innovation.