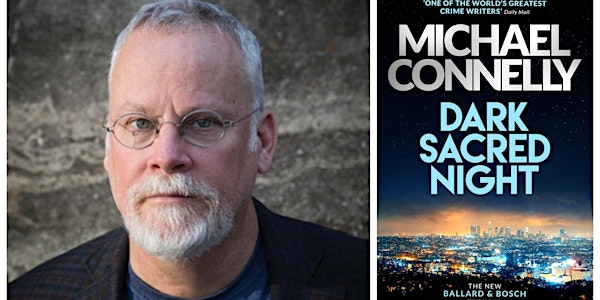 International Bestseller Michael Connelly in Conversation with Declan Burke
By Murder One Ireland's International Crime Writing Festival
Date and time
Sun, 28 Oct 2018 14:00 - 15:30 GMT
Location
City Hall 2 Dame Street Dublin Ireland
Refund Policy
Refunds up to 7 days before event
Description
Michael Connelly is the bestselling author of twenty-eight novels and one work of nonfiction. With over sixty million copies of his books sold worldwide and translated into thirty-nine foreign languages, he is one of the most successful writers working today.
A former newspaper reporter who worked the crime beat at the Los Angeles Times and the Fort Lauderdale Sun-Sentinel, Connelly has won numerous awards for his journalism and his fiction.
In the run up to MURDER ONE Ireland's International Crime Writing Festival, Michael discusses his career and latest bestseller Dark Sacred Night in which LAPD Detective Renée Ballard teams up with the legendary Harry Bosch with Declan Burke
About Dark Sacred Night
Renée Ballard is working the night beat again, and returns to Hollywood Station in the early hours only to find a stranger rifling through old file cabinets. The intruder is retired detective Harry Bosch, working a cold case that has gotten under his skin. Ballard kicks him out, but then checks into the case herself and it brings a deep tug of empathy and anger.
Bosch is investigating the death of fifteen-year-old Daisy Clayton, a runaway on the streets of Hollywood who was brutally murdered and her body left in a dumpster like so much trash. Now, Ballard joins forces with Bosch to find out what happened to Daisy and finally bring her killer to justice.
About the organiser
MURDER ONE has been developed by Vanessa Fox O'Loughlin and Bert Wright. Supported by Dublin City Council, Dublin Libraries and Dublin UNESCO City of Literature, it is Ireland's first International Crime Writing Festival.