Description
HRB CRCI invites you to a conference celebrating International Clinical Trials Day 2018 on Thursday 10 May 2018
Theme: "Growing Clinical Research in Ireland Together"
The conference will feature some of Ireland's leading experts involved in Clinical Research in Ireland.

On the day, we will outline events happening nationwide to mark International Clinical Trials Day 2018 and showcase some of the ongoing clinical research being conducted in Ireland.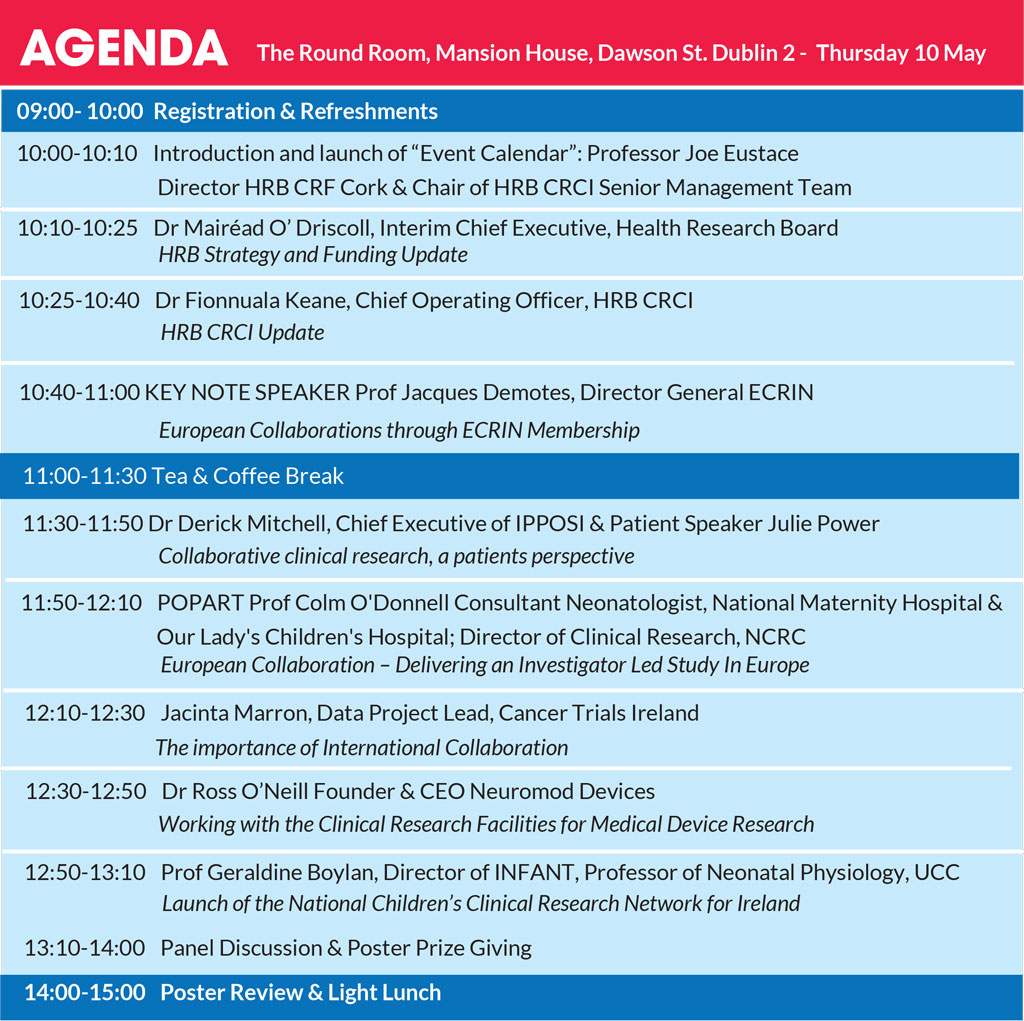 Date: Thursday 10 May 2018, 9:00am-3:00pm;
Poster session: 2:00pm – 3.00pm
Venue: The Round Room, Mansion House, Dawson Street, Dublin 2
Light lunch will be served

To submit a poster to be considered for presentation at the event please contact info@hrb-crci.ie

Registration is free and is now open.

To submit a poster to be considered for presentation at the event
please contact info@hrb-crci.ie