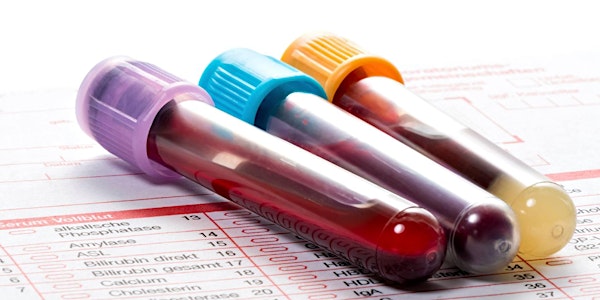 Interpreting Bloods with Marie Reilly - Part 1
This seminar will cover the most commonly used tests to determine pathological abnormalities in the following areas: Haematology, Metabolism
Refund Policy
Contact the organiser to request a refund.
About this event
This is a Health Care Practitioner only event (Naturopaths, nutritionists, herbalists, osteopaths, acupuncturist, personal trainers, Nutritional students, Herbal students, Kinesiologists). Please note those that book and are not a practitioner will not able allowed into the event.
On successful completion of this seminar, practitioners will be able to:
• Critically analyze and interpret a variety of clinical laboratory test results for their patients.
• Critically evaluate abnormal, borderline and inconsistent test results in order to identify abnormalities.
• Combine the results from orthodox laboratory tests and clinical evaluation to form an integrated and holistic approach to analysis and interpretation.
• Integrate laboratory test results with history taking and clinical examinations, in order to formulate a diagnosis and determine the most appropriate approach to treatment.
The Speaker:
Marie Reilly is an experienced Medical Herbalist and teacher. She qualified from the College of Phytotherapy in 2004 and subsequently completed the Scottish School of Herbal Medicine Masters Degree Programme, having conducted her research dissertation on the treatment of female functional infertility with herbal medicine. She has also studied Endobiogenic Medicine with Dr. Jean Claude Lapraz, and Ayurveda with Dr. Vasant Lad. She currently runs a busy multidisciplinary clinic in Lismore, Ireland. Marie has taught on both the BSc Herbal Sciences course at Cork Institute of Technology and the Postgraduate Diploma in Clinical Herbal Medicine at the Irish College of Phytotherapy. She has lectured at the Cork Institute of Technology Herbal Science Symposium; at Botanica 2014; and at the National Institute of Medical Herbalists Annual Conference. She has also provided numerous CPD seminars on various subjects for practitioners of herbal medicine and nutrition. Marie is also a qualified Emergency First Responder, and works in conjunction with a Medical Doctor and Paramedic, to provide emergency first aid in the local community as part of the Lismore Community First Response Team, a voluntary service.
There is no refunds on this event