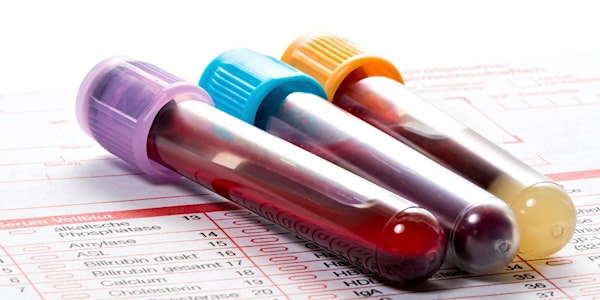 Interpreting Bloods with Marie Reilly Part 2
This is a follow up from Part 1 – Interpreting Bloods and will focus on therapeutics, i.e. using blood test results to inform the approach.
Refund Policy
Contact the organiser to request a refund.
About this event
This is a Health Care Practitioner only event (Naturopaths, nutritionists, herbalists, osteopaths, acupuncturist, personal trainers, Nutritional Students, Herbal students, Kinesiologists). Please note those that book and are not a practitioner will not able allowed into the event.
This seminar is a follow up to the seminar entitled Interpreting Blood Test Results. This seminar will focus on how to use blood test results to accurately diagnose a range of common health problems encountered in clinical practice, how to differentiate between similar conditions, and explore different approaches to treatment.
Laboratory tests are tools which are helpful in evaluating the health status of an individual. Disturbances in the normal relative concentration of various blood constituents can help to diagnose and monitor a wide range of health problems. In addition, practitioners need to be able to explain the purpose of the tests and the significance of the results to their patients.
However, It is not possible to diagnose or treat any disease or problem with blood tests alone. Normal result ranges for a particular test are set so that 95% of "healthy" patients fall within the normal range. Therefore 5% of healthy patients fall outside of the normal range, even when there is no abnormality. Conversely, an individual within the large range of "normal" may well be suffering from a pathological condition, with blood tests falling outside their own normal range. Other factors which may affect test results include the age and/or sex of the patient, the time or day that the sample was collected, and whether the patient is pregnant.
'Abnormal' levels of hormones whose 'normal' values vary according to the age and/or sex of the patient, and the time or day that the sample was collected, (such as FSH, LH, oestradiol, progesterone, testosterone and cortisol) are not usually highlighted by laboratories, which often leads GPs and other practitioners to miss abnormal results.
Varying levels of globulin binding may also make certain results less reliable, as they render more or less of a particular substance inactive. Furthermore, there may be altered receptor sensitivity (e.g. oestrogen receptors may be increased following use of oestrogen antagonists).
Finally, laboratory tests are very specific, and it is often the case that the range of tests that have been performed is too narrow to make a proper diagnosis. The term 'full blood count' is a common cause of confusion, and while patients will often report that their GP 'tested for everything', this is impossible.
No refund on ticket purchases