InterTradeIreland Panel Event - 'Scaling a Tech Business: Lessons Learned'
About this Event
This panel event will discuss scaling a technology business; experiences, challenges and lessons learned. The expertise of the panel members allows for an applied and multi-perspective approach on this topic; including the first-hand experience of two tech entrepreneurs (one based in Northern Ireland and one Galway-based) and the expertise of an organisation supporting the acceleration of start-ups.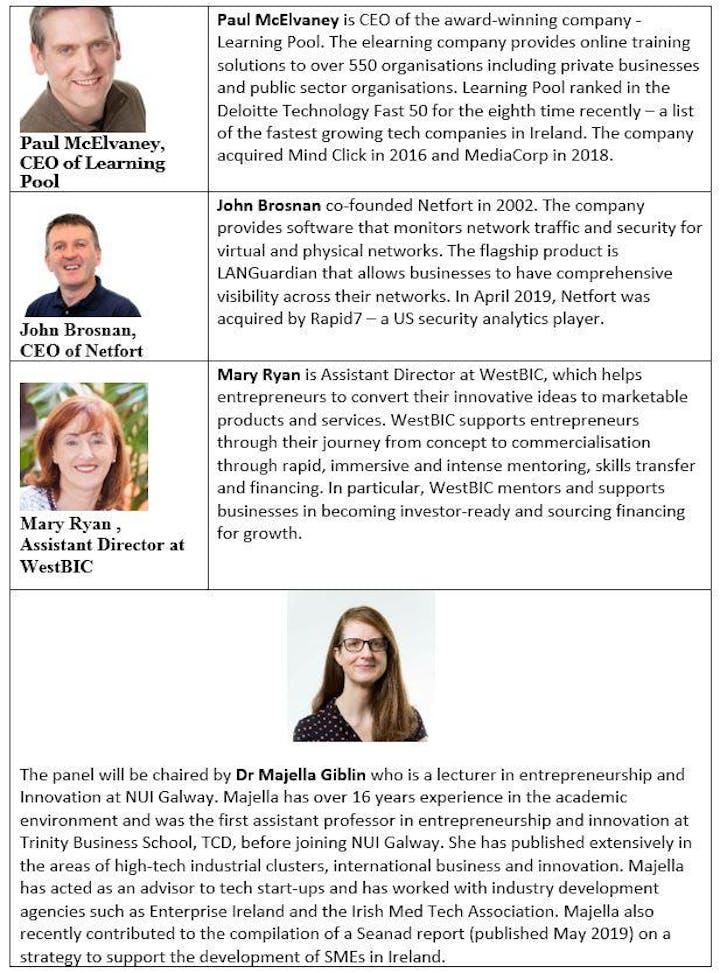 InterTradeIreland All-Island Innovation Programme
The All-Island Innovation Programme is funded by InterTradeIreland which aims to promote and encourage innovation across the island of Ireland. A series of free innovation lectures, seminars and masterclasses are held throughout the year to share international best practice in areas of innovation. The Programme is delivered in partnership with InterTradeIreland, Queen's University Belfast, NUI Galway, Dublin City University and University College Cork.
http://www.intertradeireland.com/all-island-innovation-programme/
Hashtag: #ITIInnovation