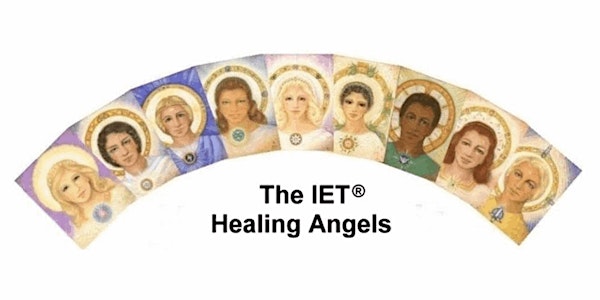 Introduction to Angels : Learn to Connect with Angels (IET Certified)
Hi All, I will be facilitating the introduction to angels workshop, perfect for anyone who wishes to connect and work with Healing Angels.
Date and time
Sun, 19 Mar 2023 11:00 - 17:00 GMT
Location
The Dublin Wellbeing Centre 26 Nassau Street D02 PP79 Dublin 2 Ireland
Refund Policy
Contact the organiser to request a refund.
About this event
The Healing Angels Workshop is perfect for students who do not have any previous experience and feel drawn to working and connecting with angels.
This is a wonderful opportunity to work with the healing energy of the 9 healing angels of the energy field, along with all of our guardian angels and guides. It is a course that is much needed for us to release all of the fears that we have absorbed over the past number of months and years and replace them with a feeling of freedom and faith.
It is a magical course for us all to embrace an energetic clearing, so that we may embody a much higher frequency, filled with joy, peace and health. It is both a peaceful and powerful course to experience and its open to everyone.
It may be your first time thinking about a healing workshop, or you may have taken it a few times already, and that's great! Every workshop has fresh energy and we begin at the beginning.
This course is perfect for you if you love angels, guardian angels, guides and who would like to meet and work with them. We work with the nine special angels of healing (Ariel, Raphael, Gabriel, Celestina, Faith, Cassiel, Daniel, Sarah, and Michael). You will also learn the special healing gift that each angel brings and a special prayer of invitation to call upon the angel. Everyone from angel novice to expert can benefit from this class. Only IET Master-Instructors are authorized to teach this class.This class is based on a powerful process that enables you to energetically connect with the Healing Angels and develop your personal relationship with each of them. The group energy created in this class will enable you to connect much more powerfully with the Healing Angels than you can do alone.
You will also receive a fully illustrated 14 page Healing Angels of The Energy Field Class Workbook and an official Healing Angels of The Energy Field Certificate. The workbook contains an image of each Healing Angel, a description of how each Healing Angel can help you in your self-healing spiritual journey, a special prayer of invitation for each Healing Angel, and a space for you to write about the ways each Healing Angel can help you as well as a space to write about your perception of each Healing Angel.The class will be led by IET Master-Instructor Abi Beri.
Where: The Dublin Wellbeing Center,26 Frederick St S, Nassau St, Dublin 2, D02 PP79
Time: 10 am to 5pm
Investment: €111 (50 euro booking deposit is required to secure your place)
To book your space or for any further information, contact Abi at + 353-833569588 or email- evolutionblissful@gmail.com