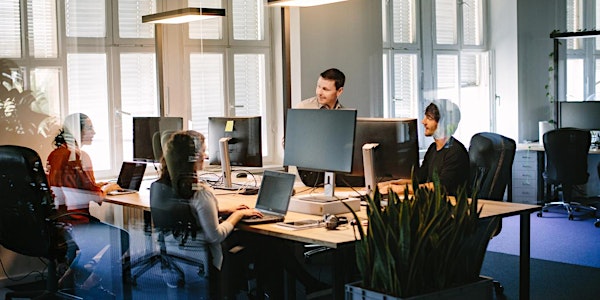 Introduction to Energy Management: Creating an Energy Action Plan
This free online training is for Irish SMEs who want to save money on their energy bills and become more energy efficient.
About this event
* Registration is currently open for the 2022 training sessions. It is expected these will take place in July, September, and November. Registered attendees will be notified in advance of the exact date and time of this training.
Over the coming years, Ireland must use less energy, move to clean energy and innovate to create new solutions to meet our energy needs. Energy efficiency helps you use less energy, save money on your energy bills, become more resilient to rising energy costs.
This workshop-based training is hosted by one of Ireland's leading energy experts and will take you through the six steps to creating an energy action plan which will help you implement energy management practices in your business.
Learn how to;
Create the business case for energy management
Assign an energy coordinator
Write your energy statement
Track your energy consumption through bills and meter readings
Identify potential areas to save energy
Create your energy action plan
Who should attend?
This workshop is suitable for those in your business that can influence change (owners and/or managers)
Attendees must be able to attend 2 x 1-hour workshops which will take place over two days.
Attendees should have access to 12 months' worth of energy bills (electricity, gas, and/or oil) to start monitoring energy use.
Please note: This training has been developed for Irish SMEs and is not open to industry professionals/consultants at this time.
Queries? Contact sara.norris@seai.ie