Location
Stade de l'Ill
3 Rue Pierre de Coubertin
67000 Strasbourg
France
Discover the #1 sport in Ireland, a fun and accessible game for women and men of all ages.
About this event
Gaelic football is the #1 sport in Ireland and has made its way to France and eventually Alsace.
Since 2019, Strasbourg has its very own Gaelic Football team, the Strasbourg Gaels.
In Europe, Gaelic Football is played with 11 players a-side who use their hands and feet to score between Rugby and Football posts, each awarding respectively 1 and 3 points.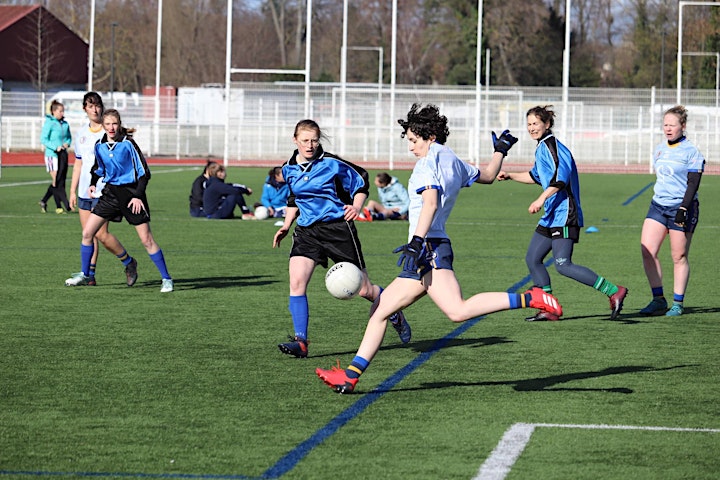 As part of the Irish Presidency of the Council of Europe, the Strasbourg Gaels are holding an introductory course to Gaelic Football.
Regardless of age, skills and conditioning, the event is inclusive to all and will consist of various workshops aimed at coverings the basics of the sport.
Once accustomed to the specificities of Gaelic Football, players will be able to put their newly acquired skills to the test by taking part in a small game to conclude the training session.
We recommend participants to come in sporting gear. Showers will also be at disposal of participants following the training session.
The training session will be followed by a lunch provided by the Permanent Representation before continuing with an introductory course to Irish dancing in the afternoon.