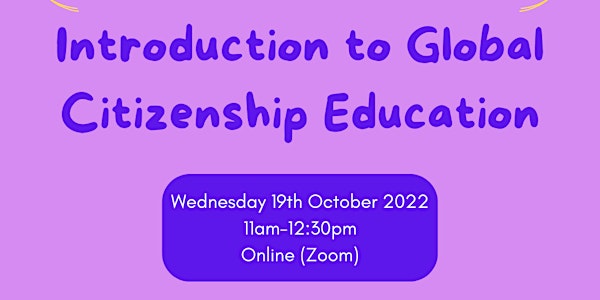 Introduction to Global Citizenship Education
Come to our online event to learn more about GCED, the UN Sustainable Development Goals, and about how AkiDwA engages with migrant women
About this event
What is Global Citizenship Education (GCED)?
It is UNESCO's response to these challenges. GCED is a form of civic learning, which aims to impart the knowledge, skills, values and attitudes necessary to help promoting tolerance, equity and peace in the world. This feeling of global citizenship emphasises political, economic, social, cultural interdependence, as well as the interconnection between the local, the national and the global.
Come to our online event to learn more about GCED, the UN Sustainable Development Goals, and about how AkiDwA engages with migrant women across Ireland.