Introduction to Podcasting- Interactive workshop from Near FM aimed at beginners with practical steps to develop your podcast.
About this Event
Are you interested in podcasts? Want to find out how it all works?
Near FM are running an online Introduction to Podcasting session, limited to 10 places. This workshop gives you an introduction to podcasting, including how to podcast remotely using tools such as a smartphone and Zoom. Aimed at beginners who have podcast ideas to develop, this workshop will give you the tools to get started. In addition, trainers will host a free one hour zoom to catch up with you on your ideas 4 weeks after the training is completed.
During this interactive workshop we will look at popular and diverse podcasts; explore podcast form and style; narrative structure and audio storytelling; examine recording remotely; demonstrate audio editing and look at ways to promote your podcast successfully.
We encourage you to listen to different podcasts ahead of this interactive workshop. We will also allow time to discuss your ideas and give you information on how you can host your own podcast on our podcast platform, NearCast.
The cost of training is €75. Small discounts are available on a case by case basis, just message us training@near.ie and we'll come back to you.
The workshop will be conducted via video conferencing app Zoom. Once registered we will email you with further details and the link to Zoom.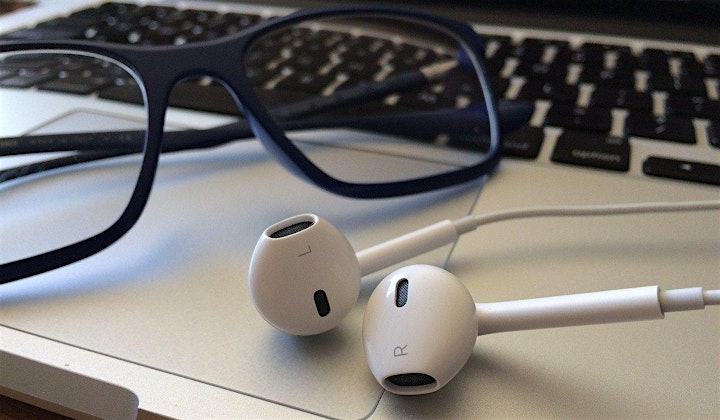 What podcasters with NearCast say about us:
I want to thank the NearCast team for promoting, supporting and challenging volunteers to produce podcasts on a variety of topics. I found the experience of working with NearCast to be exciting, inspiring, challenging and rewarding. They facilitated me as the producer to dissect a complex topic into digestible chunks of knowledge. This helps the listener to engage in the subject.
Mary Oyediran - Racism is Real in Ireland Podcast
Working with NearFM on our podcast was a fantastic experience. Their staff are helpful, friendly, and really know what they're doing! And even more importantly, the end result was polished and professional. We at The Wheel look forward to working with them again in the future.
Emily Bourke | Communications & Marketing Officer | The Wheel - The Good Stuff Podcast
Near Media Co-op was established over 30 years ago. We offer a unique community development approach to media training, production, broadcast and dissemination. Best known for our award winning radio station Near FM, we also are a television production house (Near Tv), a podcast platform (NearCast), a media training facility and work as media consultants for the not for profit and community voluntary sector.
Near Media Co-op is a social enterprise that gives voice to people that are underrepresented in media. By signing up to our workshops and services you will support the work we do to- empower people, give voice and contribute to a more equal media landscape and a more equal society.
This training will be delivered by Paul Loughran and Dorothee Meyer-Holtkamp
Paul Loughran is an award winning audio producer from Dublin. He has been working in radio and podcast for 15 years. Paul specialises in production, training, technical broadcasting, outside broadcasting, editing and production management. He is an accredited QQI trainer in radio and regularly delivers workshops in audio production, editing and podcasting.
Paul manages all commissioned radio series for Near FM and has won awards and nominations from international festivals including the New York Radio festival, Celtic Media festival and the Prix Europa festival.
Recent podcast credits include COVID-19 and the EU and The Itchy Feet Travel Podcast
****************************************************************************************************
Dorothee has been working as the Outreach Coordinator of Near Media Co-op for 11 years with a focus on outside broadcasts, training, ideas creation and social enterprise development.
Dorothee has a track record of working in the community, especially working with women and immigrant groups. Dorothee has designed and led training workshops for different training courses in media skills at Near FM.
Dorothee is an experienced producer and has worked on numerous Sound & Vision funded series and has coordinated and partnered on many EU funded projects.