Description
Brian Cleere of CURO Project Training is running a half-day course, on behalf of Plato Dublin, designed to introduce project management to business owners and managers.
Participants will gain skills in project identification, scoping, scheduling and costing a basic project, managing your stakeholders, and controlling your project.

It will cover topics including:
An introduction to the basic project management concept

Benefits project management can bring to start-ups
Positive impact on the bottom line

Speed giving a competitive advantage

Goal accelerator

No reinventions

Action and completion

Turn information into insight
Identifying projects in your business

How to run a basic project from start to finish
---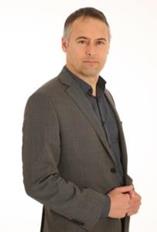 About Brian Cleere

Brian is a commercially focused consulting project manager and trainer with 30 years' experience in industry including construction, engineering and financial services sectors.
He has managed circa 250+ projects including business improvement, business expansion, refurbishment, business relocation and financial records.
Currently Brian is the business owner of CURO Project Training specialising in project management training and mentoring.
Brian has delivered many project management training programmes since 2013 including industry professional certifications, introductory and workshop type project courses. He also assists businesses to set up their own project methodology through consulting and mentoring work and building their project management office.
Brian is a certified Programme/Project Manager Prince2 MSP, a Post Graduate Diploma in Project Management DBS, Certified Project Office Practitioner P3O, and a Chartered Engineer C.Eng MIEI, B. Eng (Hons) Structural Engineering.