Introduction to Strategic workforce planning
This one day interactive virtual programme is designed to help you understand the requirement for effective workforce planning
Refund Policy
Contact the organiser to request a refund.
About this event
This programme offers a comprehensive baseline knowledge of strategic workforce planning to apply in your workplace.
It is part of a pair of strategic workforce planning virtual programmes which combined will give you a complete understanding of workforce planning from introduction to advanced strategic know-how to deliver competitive advantage using workforce planning strategies, interactive tools and techniques to deliver your workforce strategy.
The introductory virtual workshop delivered over one day has been created to meet the needs of people professionals responding to the increased demand for strategic workforce planning at their organisations, enabling them to respond to current and future challenges more effectively.
Programme date: Wednesday 23 February 2022
Programme timing: 09:30 - 15:30
Key learning objectives
By the end of this programme you will know:
what workforce planning is and the benefits for business
the key elements of creating a 'Baseline' of what your organisation looks like, what is it trying to achieve and why
how determine the workforce 'Supply' and 'Demand', in order to conduct a 'Gap Analysis'
the components of an 'Action Plan' to close the gap
how to 'Deliver' the right workforce.
Outcomes and benefits
As a result of the learning, delegates be able to:
implement and 'Deliver' on the outputs of a strategic workforce plan
understand the 'Baseline' of what their organisation looks like, what is it trying to achieve and why?
determine 'Supply', the historical workforce trends and what is the forecast for the future
assess 'Demand', what drives it and what is the forecast for the future
create your 'Gap Analysis' between supply and demand · create and implement an 'Action Plan' on the best way to close the gap.
Click here for full programme details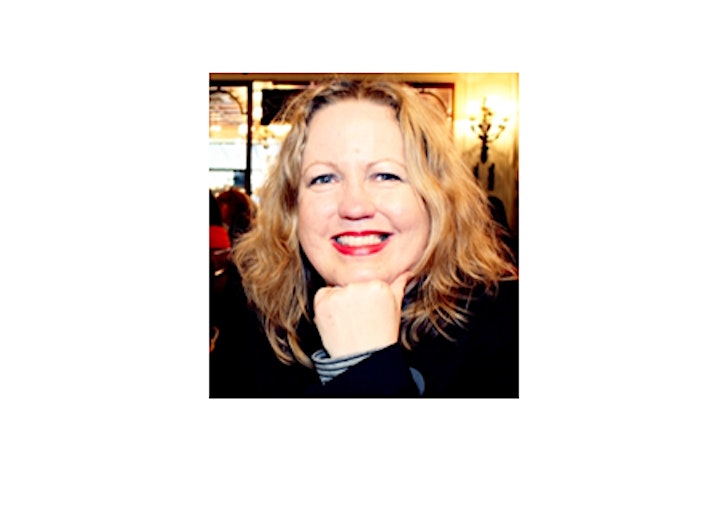 Course Tutor: Esther O'Halloran
Esther is a confident, outgoing HR Consultant, Trainer & Business Coach with experience in entrepreneurial and corporate organisations. Esther has a wealth of invaluable insight from her experience in Operational Management within the retail and hospitality industries and her 15 years of senior HRD and MD level experience gained in well-known high street branded organisations. Esther possesses strong practical operational background, multi-disciplinary skills, coupled with a business savvy ability to link in key business measures and financial performance to HR processes, strategy and change. She's skilled at stimulating and facilitating change, and has the courage to challenge assumptions and ways of working to move a business forward through clear, consistent and transparent communication.Qualifications:Foundation Course in Leadership Coaching & AoEC Certificate in Coaching
Academy of Executive Coaching Introduction Course to NLP
FCIPD – Chartered Fellow of the Institute of Personnel Development
MAPD (Masters in Personnel and Development) - Westminster University
Certificate and Diploma in Business Management - Open University
BA (Hons) Degree in Fashion and Textiles - GlosCAT (plus One year Foundation course in Art)
Recent Experience:
Planet Organic Designed & delivered short 'bite size' management development workshops
PAUL Created & delivered Senior Leadership Development programme.
Westminster University Developed & delivered a series of seminars for Business Research & Professional Practise.Lexington Catering Created & facilitated How to Recruit & Retain full day workshops for line managers.
Testimonial:'Esther was very attuned to the vibe in the room - there were lots of interesting conversations and sharing. She made it a real experience and I have a lot of takeaways from the event'
Please Note:
Cancellations MUST be notified in writing.
A cancellation fee of 25% of the full fee will apply to cancellations received up to 4 February 2022. No refund can be made for cancellations received after 4 February 2022. A substitution may be made at any time.
CIPD reserves the right to cancel or reschedule the event or change its associated programme or substitute a speaker. In the event of cancellation, liability is limited to the amount of registration only.
For your security and peace of mind, CIPD and its subsidiaries will not supply your details to any organisation for marketing purposes. By submitting this request you confirm that you agree to the use of your information as set out in CIPD's privacy policy. We reserve the right to include your name in a list of delegates at the event.
Non-members may click here to sign up to receive our e-newsletters which will keep you up-to-date with HR news in Ireland as well as CIPD Ireland events and survey research.