22 July: a webinar introduction to the startup summit "Take Off Istanbul". 20-22 Sept: the summit takes place in Istanbul, Turkey.
About this event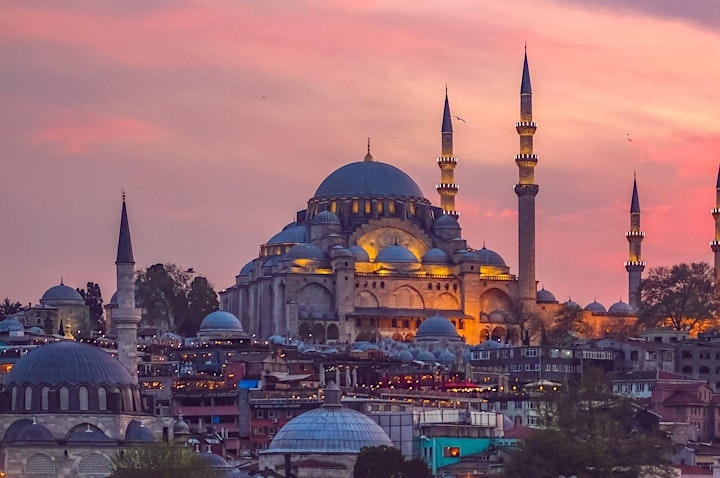 The Summit
Take Off Istanbul International Startup Summit (September 20-22) is the largest technology summit of its kind in the region.
This summit is organised in cooperation and partnership with Turkish Technology Team, Republic of Turkey Ministry of Industry and Technology and President of Republic of Turkey Investment Office.
The organisers are inviting Startups in Ireland to apply. Successful applicants from Ireland will receive free flights and accommodation to a three day international summit.
Webinar Introduction & Q&A
You are welcome to join our webinar and get all the details from the organisers. It's on Thursday, July 22 @ 11.00
This includes:
• The application process and why your startup should apply
• The best contacts & business opportunities in the region
• All about the speakers, the mentors & global investors
• How to access free flights, accommodation and more
• How to win prizes ranging from $5k to $20k
WEBINAR PRESENTERS
Kevin Neary - webinar organiser & MC
Bio: I create modern growth strategies and provide a signal-based selling platform that finds buyers and starts wining conversations. I create modern selling platforms by organising event experiences that generate business opportunities for our global growth clients.
Irem Bayraktar - director, Turkish Technology Team Foundation, "Take Off Istanbul" summit organisers
Bio: I'm working on enabling talented young people and people of all ages to participate in the technology production and development process with the Turkish Technology Team Foundation.
Bilal Awan - entrepreneur and previous participant at "Take Off Istanbul" presenting his success story
Bio: Specialties: Accredited Thought Leader, I.T. Security Consultant and Strategist. My favorite quote: "I am not in competition with anyone but myself..my goal is to beat my last performance..!" -Bill Gates.
Video preview - Take Off Istanbul 2021
Organiser of Introduction to "Take Off Istanbul" (for Irish Startup's)